Ministry of Trade encourages Indonesian SME products to penetrate the Middle East market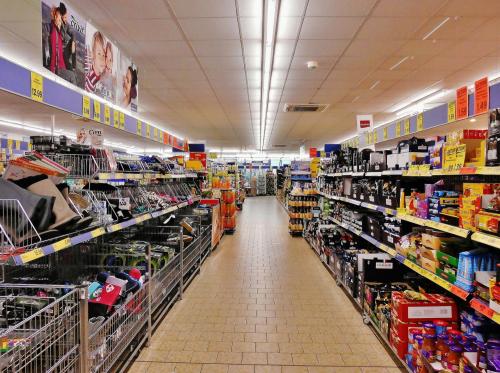 ABU DHABI - Minister of Trade Zulkifli Hasan paid a visit to the Lulu Group International office as well as the modern retail Lulu Hypermarket in Abu Dhabi, United Arab Emirates (UAE) on Thursday (30/6). During this visit, the Minister of Trade Zulhas encouraged Indonesian products, particularly small and medium enterprises (SMEs) to penetrate the Middle East market, particularly in the UAE.
"It is hoped that Indonesian entrepreneurs, especially SMEs, will have more opportunities to enter the Middle East market, so that more local products will go international," said Trade Minister Zulhas. According to Trade Minister Zulhas, the role of Lulu Group International's network, particularly Lulu Hypermarket, is very strategic in helping Indonesian SME products enter the UAE market. For this reason, it is hoped that Lulu Hypermarket will provide facilitation and assistance in meeting market requirements in the UAE
Lulu Group International is a company that has a retail marketing network spread throughout the Middle East region and has 218 outlets worldwide. During the 2019-2020 period, Indonesia's exports to the United Arab Emirates through Lulu Hypermarket reached USD 7.5 million. Several Indonesian export products included in the Lulu Hypermarket retail network include clothing products, fresh fruits, paper, tableware and kitchen utensils, shrimp, and chocolate.
Previously, the Ministry of Trade had established a promotional collaboration with Lulu Group International as outlined in a memorandum of understanding (MoU) in Dubai, United Arab Emirates, at the closing of Expo 2020 Dubai last Wednesday (30/3). The signing of this MoU is one of a series of activities to close the Indonesian Pavilion at Expo 2020 Dubai which has been held for six months.
With the implementation of the MoU, the Ministry of Trade has explored a hybrid business matching agreement with five business lines owned by Lulu Group International, which consist of home decoration products, garments, fruits, daily necessities and household appliances. (LM)