ASSA records IDR97.25 billion profit in first semester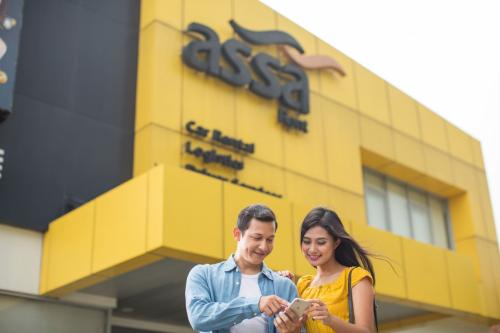 ASSA - PT. Adi Sarana Armada Tbk
Rp 1.335
JAKARTA - PT Adi Sarana Armada Tbk ("ASSA") an issuer engaged in mobility and logistics, booked a net profit of IDR 97.25 billion for the first semester of 2022, an increase of 29% from Rp 75.44 billion in the same period of the previous year.
The company managed to post a revenue of IDR 3.17 trillion for the first semester of 2022, up 50% from IDR 2.11 trillion in the same period in 2021.Meanwhile, the Company's cost of revenue also increased 55% YoY, to IDR 2.55 trillion, in line with the cost requirements for various expansions in its mobility and logistics business.
"We are grateful that until the first semester, the Company managed to record performance as expected. We will strive to maintain the Company's positive performance, so that all targets for 2022 can be achieved," said ASSA's President Director, Prodjo Sunarjanto.
Meanwhile, in order to expand its logistics business, the Company has launched Payment on Delivery services, started cooperation with Lazada, introduced cold chain delivery, and provided Drop off services. As for the used car sales business, until the end of June 2022, Caroline has opened 16 new customer touch points to make it easier for customers to buy and sell vehicle. (LM)