Ministry of Industry targets TPT exports to reach USD 14 billion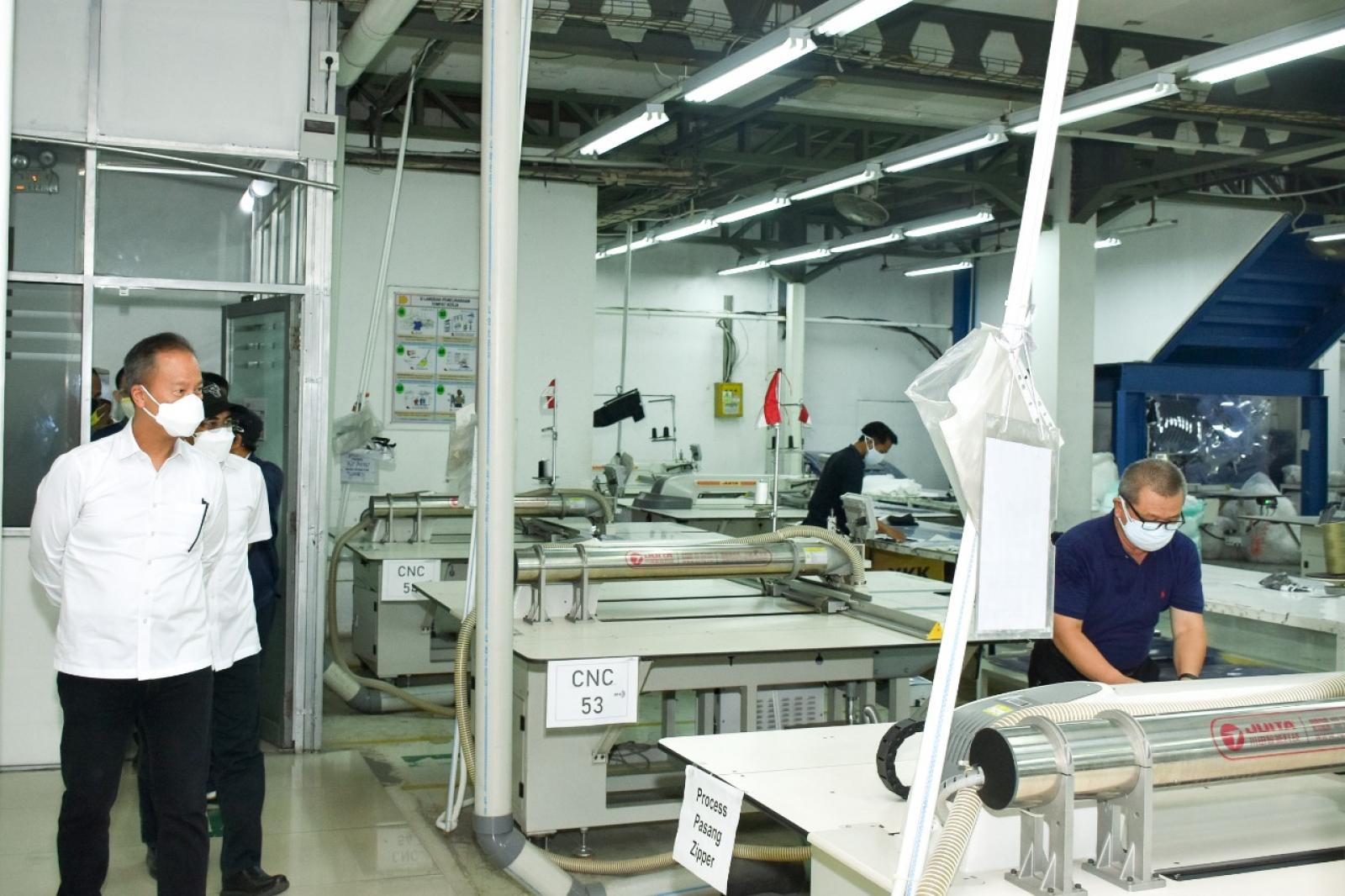 JAKARTA - The textile and textile product (TPT) industry is one sector that plays an important role in supporting the national economy, with its potential, among others, to absorb 3.6 million workers and contribute 6.38 percent to the GDP of the non-oil and gas processing industry. Therefore, the textile industry is one of the sectors that receive development priorities based on the Making Indonesia 4.0 roadmap.
"Until June 2022, the textile industry will remain our main export commodity with a value that reaches USD 6.08 billion or contributes 5.51 percent to total national exports," said Industry Minister Agus Gumiwang Kartasasmita in Jakarta, Saturday (14/8). .
Even in the midst of global pressure and the impact of the pandemic, the Minister of Industry is optimistic that the textile industry will continue to aggressively expand its export market, with an achievement target of USD 13-14 billion throughout 2022.
In an effort to accelerate the implementation of industry 4.0, the textile industry is expected to be able to utilize several key technologies to win global competition, including artificial intelligence, novel fabrics, Internet of things (IoT), Rapid Data Analysis for Quick Adaptation, mobile commerce, virtual and augmented reality. VR), online vector editors, 3D printing, blockchain and sustainability.
In addition, the Ministry of Industry has initiated a strategic step in the form of a 35% import substitution program in 2022 to encourage increased utilization of existing industries, as well as increase investment in Indonesia, both new and expansion investments.
Therefore, the Minister of Industry opened the door as wide as possible to jointly build an integrated textile industry ecosystem in Indonesia. "We believe that with a shared commitment to building this textile ecosystem, the competitiveness of the textile industry will be much better and our shared goal of realizing Indonesia as the world's top five textile players can be realized," he said. (LM)