Minister of Industry appreciates US sanitary ceramics companies investing IDR 14.5 trillion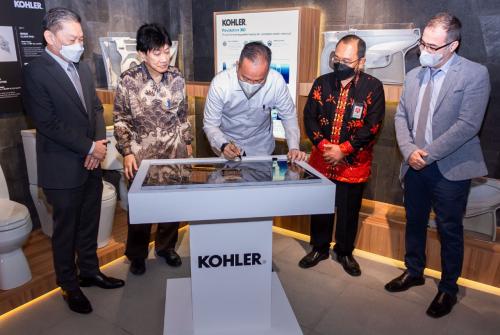 JAKARTA - The Ministry of Industry appreciates PT Kohler Manufacturing Indonesia which has realized its investment of Rp. 14.5 trillion in Cikarang, West Java. The new factory will have an installed capacity of up to 1 million units for sanitary ceramic products, which include toilets, sinks and urinals.
"Kohler is an iconic global brand and we are proud to see this company expand its manufacturing operations in Indonesia. The company's investment will bring leading business to the industrial sector in the country, thereby opening hundreds of good jobs to the fast-growing manufacturing landscape in the region," said Industry Minister Agus Gumiwang Kartasasmita while visiting PT Kohler Manufacturing Indonesia in Cikarang, Monday (15 /8).
The Minister of Industry said that since January 2022, the realization of the production of PT Kohler Manufacturing Indonesia has penetrated 239,000 units. The company from the United States has a workforce of 429 people, and will absorb more than 1,000 workers once production capacity runs full.
Meanwhile, the export performance of national sanitary ceramics in the first semester of 2022 also showed an increase of 8.97% compared to the first semester of 2021. "The sales of PT Kohler Manufacturing Indonesia's products by 90 percent will be aimed at fulfilling the export market, including to the United States and Asia Pacific countries," said Agus. (LM)