CLEO adds distribution networks to boost expansion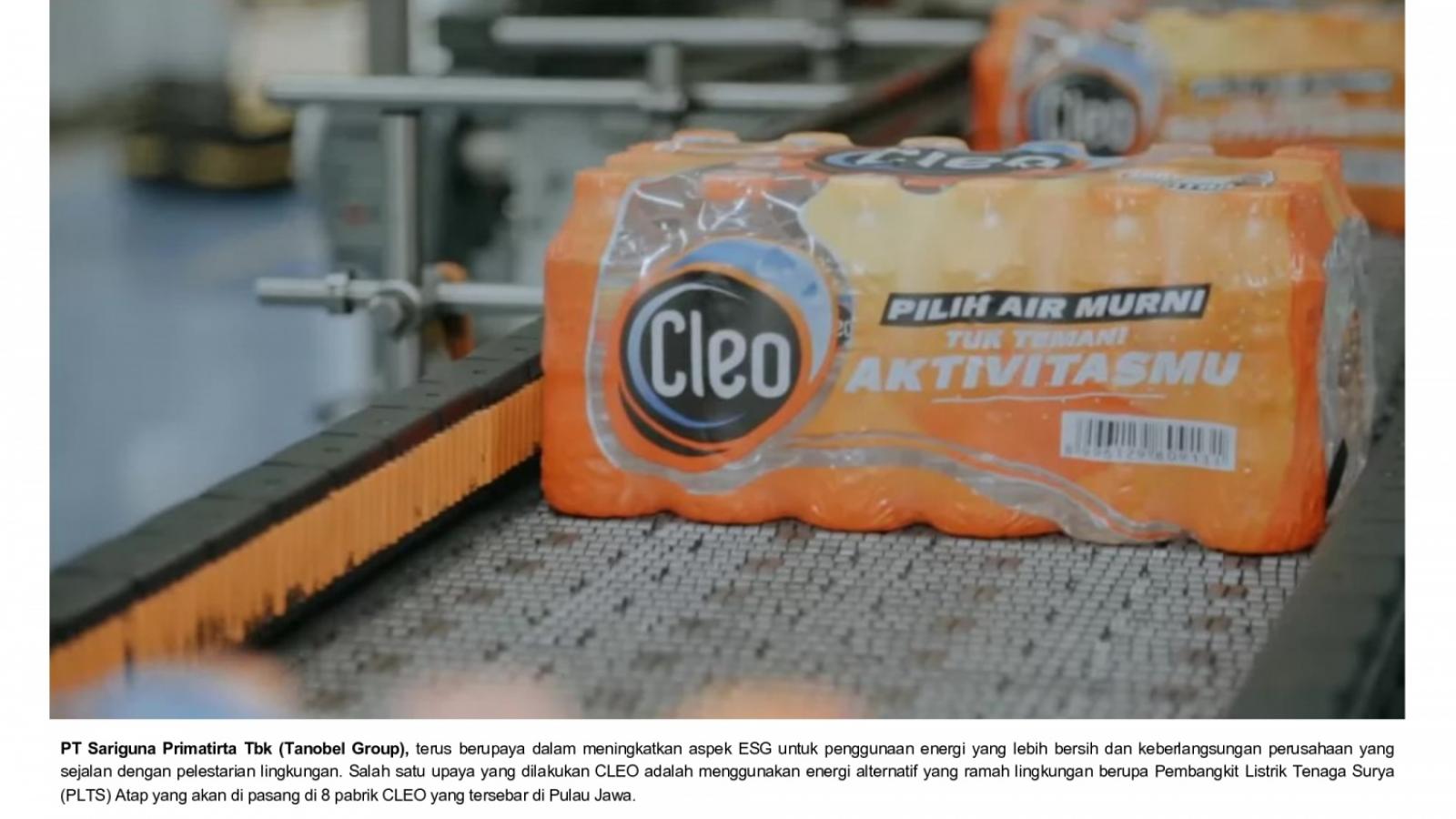 CLEO - PT. Sariguna Primatirta Tbk
Rp 570
SURABAYA - PT Sariguna Primatirta Tbk (Tanobel Group), is optimistic that the Company's business will grow better in line with the increase in the number of the Company's distributors by 53%YoY, from 173 distribution networks in August-2021 to 264 distribution networks in August 2022. This optimism is in line with the projections of the Indonesian Food and Beverage Entrepreneurs Association (GAPMMI), that the food and beverage industry will grow 5-7% in 2022.*
Seeing this increasingly prospective business development, CLEO is determined to further strengthen relationships with customers and partners, one of which is through the program of CLEO Anniversary Giveaway which provides the main prize in the form of 1 car, as well as various other attractive prizes, namely 5 Umrah packages, 3 motorbikes and 10 units. pure gold.
"Through events like this, we want to show CLEO's appreciation for the trust of all customers and partners who have participated in expanding CLEO's distribution reach in the vision of knitting the Nusantara archipelago," said Melisa Patricia, Deputy President Director of PT. Sariguna Primatirta.
The founder of the parent company Tanobel Group, Hermanto Tanoko, who was present at the CLEO Anniversary Giveaway event and had a birthday on the same day, received a surprise welcome in the form of birthday wishes from employees and all invited guests.
"Standing in front of ladies and gentlemen today reminds me of how to start innovation at the Tanobel Company. Since the CLEO gallons launched in 2012, we have been committed to prioritizing consumer health by using BPA-free materials in CLEO gallons packaging. In production, of course, this policy greatly affects the budget, but we still choose to use materials that are BPA-free because we understand that BPA is very dangerous for health, especially if it is used in products that are consumed routinely every day. I hope that CLEO with their customers and distribution partners can together be a part of making a positive impact on the people of Indonesia," said Hermanto Tanoko. (LM)