Ministry of Industry ready to pursue production target of two million electric motorcycles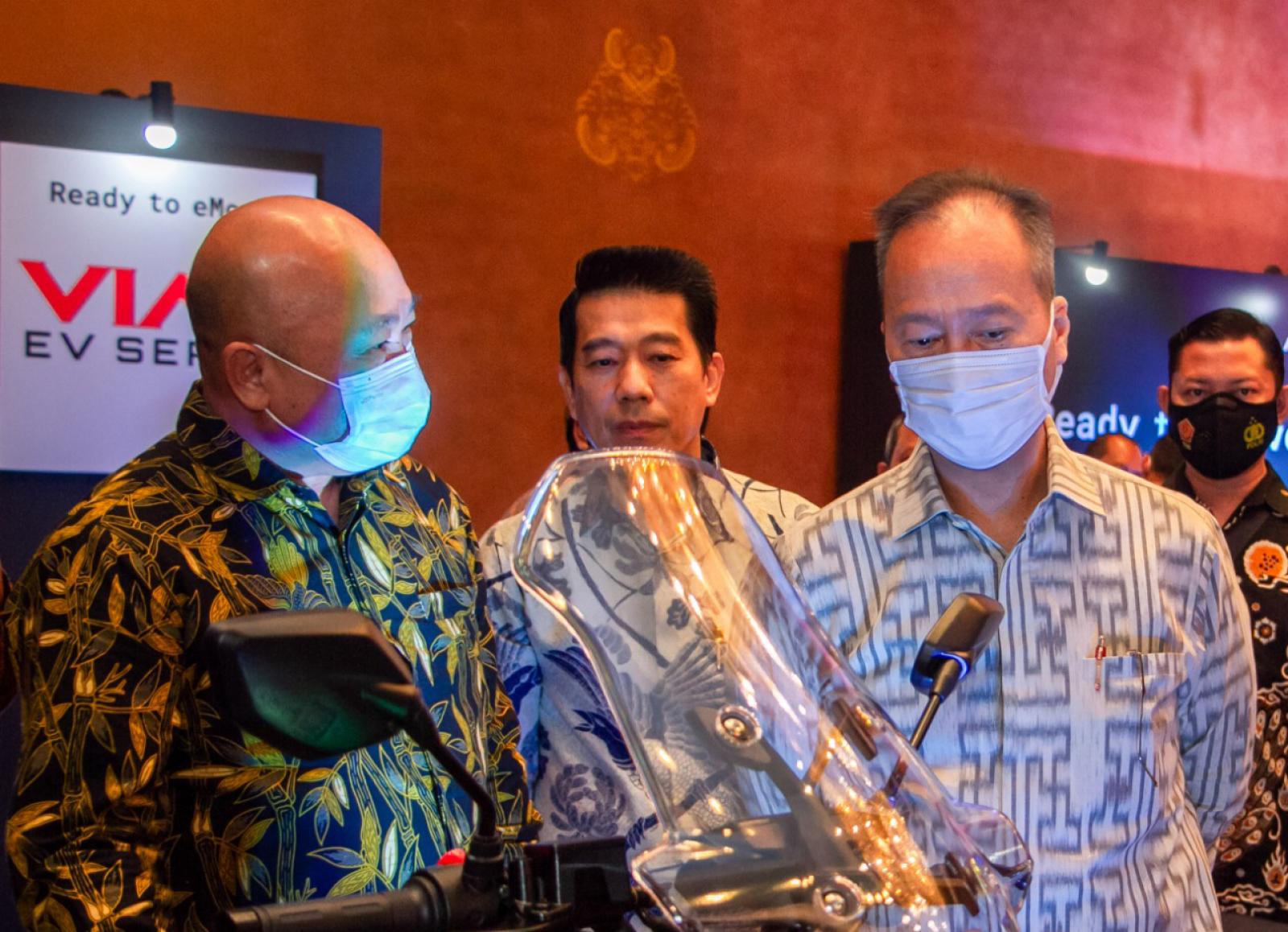 JAKARTA - The government continues to make breakthroughs to grow the electric vehicle industry in the country, including by accelerating the battery-based electric motor vehicle program for road transportation and achieving the President's target of two million electric motorcycles in Indonesia. This is in line with the global trend towards the use of energy-efficient and environmentally friendly vehicles.
"We continue to explore the electric vehicle industry, both for four-wheeled and two-wheeled vehicles. Especially for two-wheelers, there is a target from the President that in the shortest time possible to produce two million units. We are optimistic that this number can be achieved in the near future," said Minister of Industry (Menperin) Agus Gumiwang Kartasasmita during the Focus Group Discussion (FGD) B20 Side Event - Ready to eMove in Jakarta, Tuesday (4/10).
The Minister of Industry is optimistic that the target of two million electric motorcycles in the country is very realistic, considering the interest from investors to open electric motorcycle production facilities is quite large. Currently, there are 35 automotive manufacturers that are ready to produce electric motorcycles with a capacity of one million vehicles per year and are targeted to increase to two million units by next year.
The Minister of Industry said that in an effort to support the acceleration of the electric vehicle ecosystem in the country, the Ministry of Industry is preparing one standard for the same battery, so that the use of charging stations and swap batteries will be easier. "Regarding this, the Ministry of Industry is in talks with motorcycle manufacturers and battery manufacturers so that there is uniformity in the batteries, so that the batteries used from Aceh to Papua are all the same. This process is ongoing," said the Minister of Industry.
To achieve the target of two million electric vehicles, the Ministry of Industry also continues to encourage the increase in added value of domestic products, including through the Domestic Component Level (TKDN) for electric motorcycles based on Minister of Industry Regulation Number 6 of 2022 concerning Specifications, Development Roadmaps, and Provisions Calculation of Domestic Component Level Value of Battery-Based Electric Motor Vehicles (Battery Electric Vehicle). (LM