Jayamas Medica divests 15% of shares to support business expansion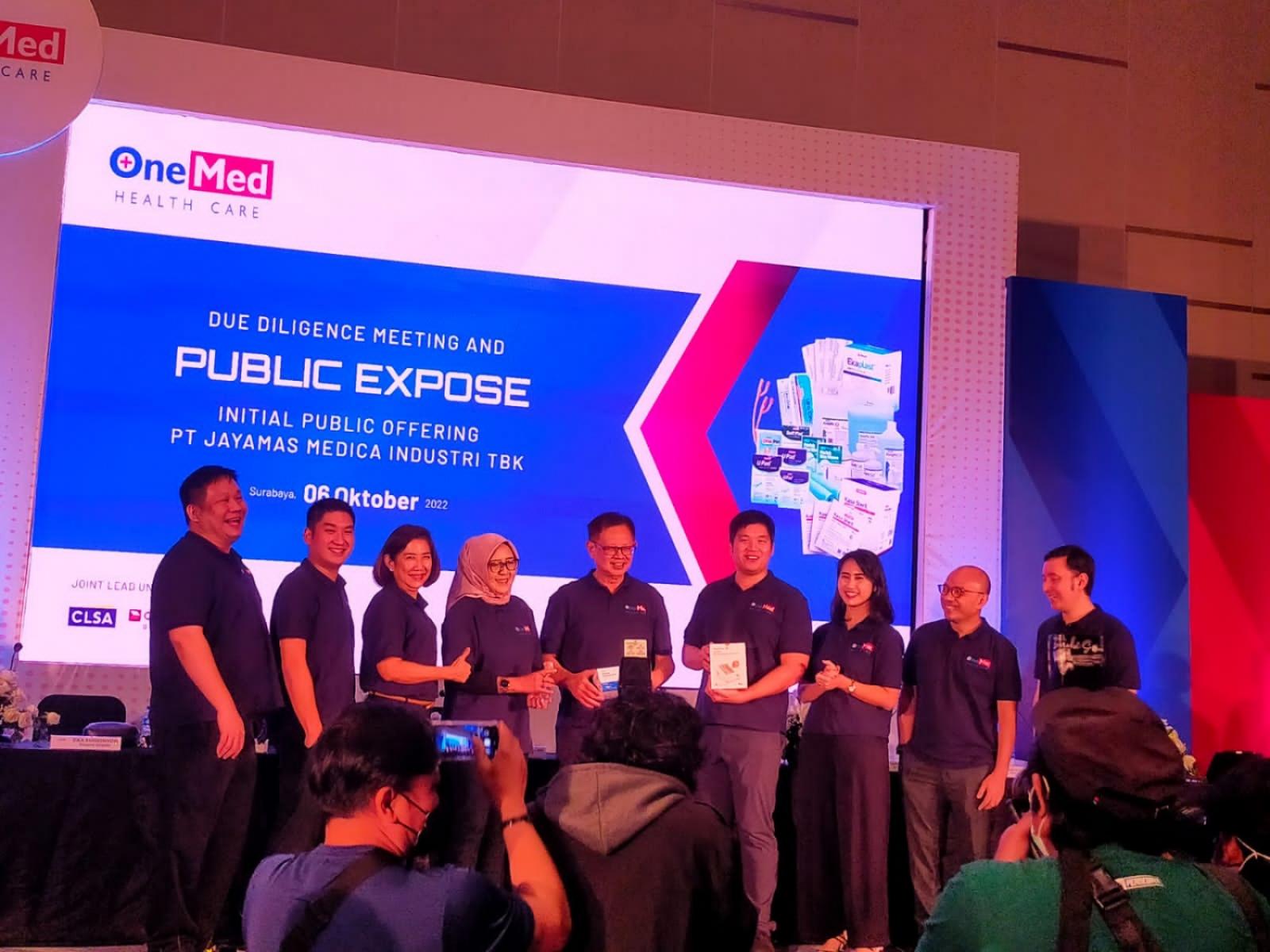 OMED - PT. Jayamas Medica Industri Tbk
Rp 197
SURABAYA. PT Jayamas Medica Industri Tbk (OMED), the manufacturer of OneMed medical devices, will divest 15% of its shares during its initial public offering (IPO) in Indonesia Stock Exchange (IDX).
The number of shares offered by OMED in this corporate action reaches 4.05 billion units. OMED also sets the execution price of this IPO to IDR 204-310 per share.
The book building phase of OMED's IPO is scheduled to take place from October 6 to 12, 2022. Meanwhile, the public offering will last from October 25 to 27, 2022, before being listed on IDX on October 31, 2022.
The proceeds of the IPO will be used to support its business expansion. Approximately 72.19% of the proceeds will be used to fund capital expenditure and working capital, leaving the rest for its subsidiaries' capital needs.
Louis Hartanto, Marketing Director of OMED, revealed that the business expansion plan is based on the high potential revenue coming from the medical device sector. "With the health expenditure budget far below the neighboring countries in Asia-Pacific, the potential of the domestic health device sector and the industry supply are still high," he mentioned in the official disclosure.
OMED has appointed CLSA Limited, CIMB Investment Bank Berhad, PT CLSA Sekuritas Indonesia, PT CIMB Niaga Sekuritas, and PT Ciptadana Sekuritas Asia as the Joint Global Coordinators, Bookrunners, and Joint Lead Underwriters for the IPO. Furthermore, AvantGarde Capital is also assigned as the financial advisor. (KR/ZH)