Corporate debt instrument issuance reaches Rp 59.22 trillion in first semester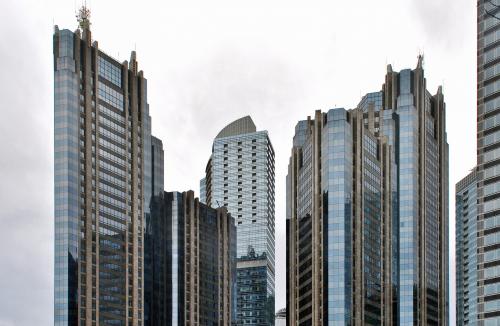 JAKARTA - PT Pemeringkat Efek Indonesia (Pefindo) records that corporate debt instrument issuance—which includes bonds, sukuks, medium term notes (MTNs), perpetuals, securities, and DINFRA)—in Indonesia throughout the first semester of 2019 was worth Rp 59.22 trillion, significantly lower than Rp 132.42 trillion in the same period last year.
According to Pefindo data, financial institutions still dominated corporate debt instrument issuance in the first semester rat Rp 36.62 trillion, while the remaining Rp 22.60 trillion came from non-financial institutions.
Pefindo CEO Salyadi Saputra explained that corporate debt instrument issuance has been slowing down since the second semester of 2018 when the US Federal Reserve aggressively raised the Fed Fund Rate (FFR), which prompted Bank Indonesia (BI) to follow suit and increase the BI 7-Day Reverse Repo Rate (7DRRR). "Last year corporate debt instrument issuance was also more prominent in the first semester," said Mr Saputra as quoted by Kontan.co.id, Tuesday (16/7).
Nevertheless, Mr Saputra said that corporate debt instrument issuance value in the first semester of 2019 was still remarkable, considering that the number of issuers that issued debt instruments in the period increased by 33, 50% higher compared to last year. (MS)