Several coal companies are worried due to Tanoto case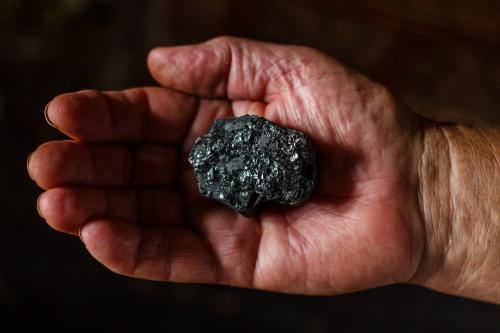 JAKARTA. The PT Tanito Harum case and the revision of PP 23 of 2010 that has not finished yet, caused some anxieties on a number of other mining companies whose contract will expire soon.
The Chairperson of the Indonesia Mining Institute (IMI) Irwandi Arif said that the uncertainty of Tanito Harum's fate had had several impacts. A number of Tanito Harum's coal stocks had started to burn, and the termination of Tanito's operation had caused layoffs for 300 Tanito employees.
"The Tanito coal mine started to be flooded," said Irwandi during a discussion in Jakarta on Wednesday (10/07/2019).
According to him, this cannot be allowed, since concerns can arise if other PKP2B suffer a similar fate. He gave an example, if PT Arutmin Indonesia, whose contract will expire in 2020 and PT Kaltim Prima Coal (2021), also have an uncertain fate, it would have an impact on the coal industry, because the total production of both companies reached 100 million tonnes.
Based on data from the Ministry of Energy and Mineral Resources, in addition to Tanito Harum, there are several other Coal Mining Concession Work Agreements (PKP2B) whose contract will expire in the next five years, namely PT Kendilo Coal Indonesia in 2021, PT Kaltim Prima Coal in 2021, PT Multi Harapan Utama in 2022 , PT Arutmin Indonesia in 2020, PT Adaro Indonesia in 2022, PT Kideco Jaya Agung in 2023, and PT Berau Coal in 2025.
The government has previously revoked PT Tanito Harum's operational license and its mine must be returned to the country. This is because the extension of the contract granted by the government is considered by the KPK to violate the regulations. As a result, the extension of the license to Tanito Harum must be cancelled because the revision of PP No. 23 of 2010 concerning the Implementation of Mineral and Coal Mining Business Activities (PP Minerba), which is the legal basis, has not yet been completed.
Tanito Harum's fate was now hanging. Until finally, the Director General of Mineral and Coal (Minerba) of the Ministry of ESDM, Bambang Gatot Ariyono stressed that if there were no license, the operation should stop.
Executive Director of APBI, Hendra Sinadia said that until now coal entrepreneurs are still waiting for clarity from the government regarding the revised PP. He hopes that it can be signed soon, for the sake of clarity of the fate of the first generation PKP2B which will be terminated. (AM/AR)