BI encourages MSMEs to use natural materials to reduce imports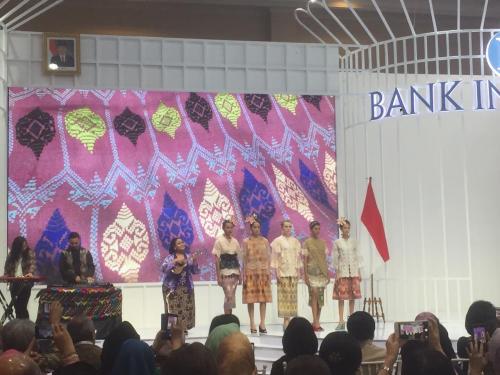 JAKARTA - Bank Indonesia (BI) is encouraging MSMEs to use natural materials to reduce dependence on imported materials. According to BI Governor Perry Warjiyo, in training MSMEs, as well as assisting in financing access, BI also provides assistance in human resources development and raw materials.
"We try to bring the best of local cultures through our trained MSMEs. We hope these can be developed as exported products," said Mr Warjiyo at the Karya Kreatif Indonesia (KKI) 2019 exhibition at the Jakarta Convention Center (JCC), South Jakarta as quoted by Bisnis.com, Friday (12/7).
As an example, Mr Warjiyo remarked, MSMEs in the textile sector mainly use natural colourings instead of imported chemical colourings. In addition, to maintain and improve their quality BI also connects traditional textile makers with well-known fashion designers.
"Fashion designers know what the upper-middle class needs. After we connect [MSME owners] with designers, they can compete nationally and also internationally," said Mr Warjiyo. (MS)