PGN continues gas infrastructure development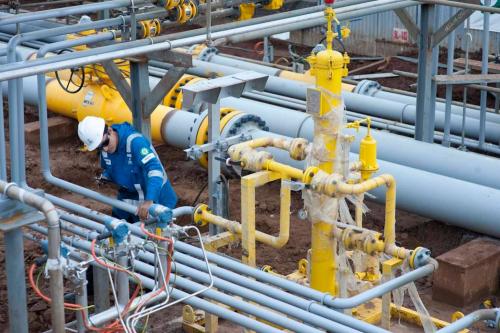 PGAS - PT. Perusahaan Gas Negara (Persero) Tbk
Rp 2.160
JAKARTA - PT Perusahaan Gas Negara Tbk (PGAS) or PGN continues focusing on the development of natural gas infrastructure following the acquisition of PT Pertamina Gas or Pertagas. According to PGN Infrastructure & Technology Director Dilo Seno Widagdo, as a gas sub-holding company PGN is currently optimising its assets and operational patterns, particularly in western and eastern parts of Java.
In addition, Mr Widagdo added, the company is also completing the Gresik-Semarang transmission pipeline, which is targeted to reach 528 km by 2024. PGN also targets the development of gas distribution network amounting to 4.7 million connections by 2025, with 78,216 expected to be built this year.
Until the end of 2018, PGN realised the development of 524,433 gas connections funded by a combination of State Budget, the company's internal funds, public-private partnerships (PPPs), and non-budget infrastructure financing.
"The funds needed to build gas network are big, and it's not enough to rely only on the Budget. We are trying to meet the 4.7 million-connection target, and we can't rely on government money alone. Thus, we are seeking partners to carry this out," Mr Widagdo told Kontan, Tuesday (16/7). (MS)