Jasa Marga speed up the construction pace of Manado-Bitung toll road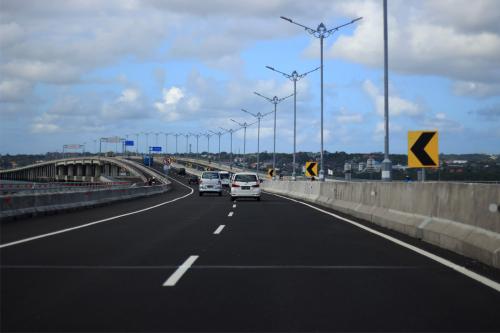 JSMR - PT. Jasa Marga (Persero) Tbk
Rp 5.000
JAKARTA. PT Jasa Marga (Persero) Tbk (JSMR) through its subsidiary PT Jasamarga Manado Bitung, claimed that the construction pace of the Manado-Bitung toll road in North Sulawesi would be sped up.
George M Manurung, Managing Director of Jasamarga Manado Bitung, said that his party currently manages section 2A (Airmadidi-Danowudu, 11.50 kilometres) and section 2B (Danowudu-Bitung, 13.50 kilometres). For the work progress on section 2A, said Manurung, it has reached 99.86%. While for section 2B, the progress currently reaches 27.48%.
"It is targeted to be completed in 2020," Manurung said as quoted by Bisnis on Sunday (15/9) yesterday.
JSMR has a 65% stake in Jasamarga Manado Bitung PT Wijaya Karya (Persero) Tbk (WIKA) has 20%, and the remaining 15% is owned by PT PP (Persero) Tbk (PTPP). (KR/AR)