SRIL will issue global bonds to gain funds to repay its debt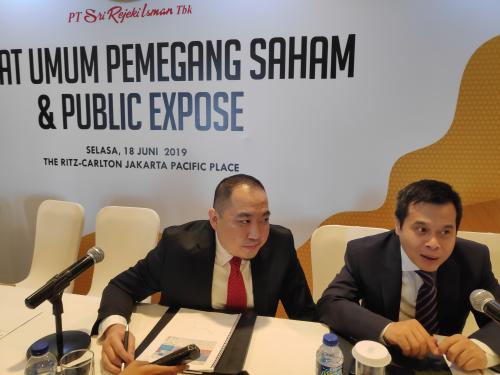 SRIL - PT. Sri Rejeki Isman Tbk
Rp 200
JAKARTA. PT Sri Rejeki Isman Tbk (SRIL), also known as Sritex, the textile company with the largest market capitalization in Indonesia, plans to issue global bonds with a total value of US$ 225 million, to repay a number of its notes.
Iwan Kurniawan Lukminto, Deputy Director of SRIL, said that the issuance of the global bond will be guaranteed by a number of its subsidiaries, including PT Sinar Pantja Djaja, PT Bitratex Industries, and PT Primayudha Mandirijaya. He added that the corporate action is a material transaction, since its value is more than 20% of the total equity of the company as of June 2019, which reached US$ 575.5 million.
"Debt instruments will be offered to investors outside the Republic of Indonesia," Lukminto said through information disclosure. "The debt instruments will be registered and quoted in the official list of the SGX (Singapore Stock Exchange)," he added.
As of the end of June 2019, SRIL has debt in the form of Medium Term Notes (MTN) worth US$ 40 million, which will mature in 2020. In addition, the company also has another MTN debt worth US$ 10 million, which will mature in 2021. (KR/AR)