As of November, Metropolitan Land posts Rp 1.57 trillion in marketing sales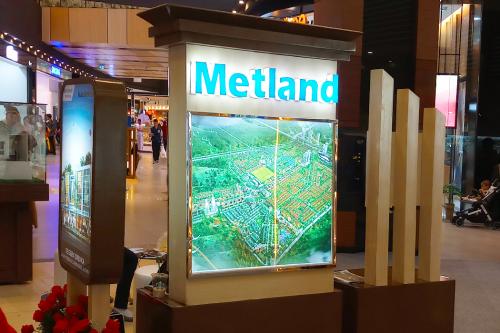 MTLA - PT. Metropolitan Land Tbk
Rp 440
JAKARTA - Until November 2019, PT Metropolitan Land Tbk (MTLA) managed to record marketing sales of Rp 1.57 trillion. This amount is equivalent to 78.5% of the total marketing sales target in 2019 of Rp 2 trillion.
MTLA management remains optimistic that the target will be achieved by the end of the year, since the company has just launched the Wisteria cluster in Metland Menteng, Cakung with a total of 381 houses.
"Our marketing sales are Rp 1.57 trillion. But there's Wisteria launching sales that have not been booked. It will be pretty good if it's been booked because the marketing is very good," said Metropolitan Land Director Olivia Surodjo as quoted from Bisnis.
As reported by Bisnis, Olivia said MTLA will accommodate the needs of the middle and lower middle market. Because, at this time the demand from consumers in that class is quite high. (LM)