Modalku and Tokopedia launch Tempo feature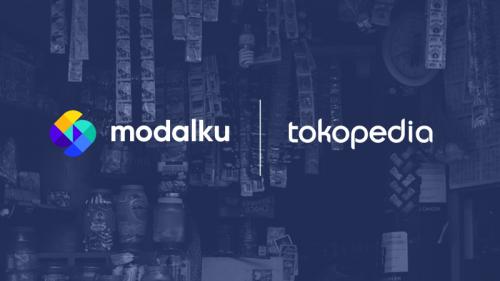 JAKARTA - Modalku, together with Tokopedia, launched Tempo feature, a financing facility for small merchant (warung) owners who are members of Tokopedia Partners, a lightweight 3MB application launched by Tokopedia. This feature serves to continue to facilitate Indonesian community to develop their businesses, especially the merchant owner (warung), grocery stores and other similar businesses.
The partners can make purchases of goods through the online wholesale feature with payment behind in accordance with the available limit. The Tempo feature is useful for smoothing the cash flow of small merchant who want to increase the goods stock at any time with affordable capital. In addition, the Tempo feature makes it easy for merchant trader to get loans with fast activation and flexible use.
Reynold Wijaya, Co-Founder & CEO of Modalku, said, "We continue to strive to reach more MSME segments in Indonesia. Stalls are one of the types of businesses that we encounter very much, but many have difficulty accessing funding due to locations that are difficult to reach and lack of education about the benefits of technology in getting venture capital. Collaboration with Tokopedia is in line with Modalku's mission to increase financial inclusion including merchant traders who have the potential to develop."
The limit given on the Tempo feature is adjusted to the needs of the merchant traders, from Rp 250 thousand to Rp 5 million. Stall traders can make payments for using the Tempo feature for a period of up to 10 days. Repayment can use the Partner Balance in the Tokopedia Partner application and is directly paid according to the bill amount. (LM)