Garuda to seek US$ 900 million funding for refinancing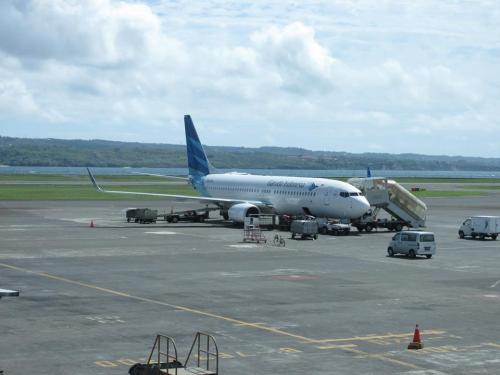 GIAA - PT. Garuda Indonesia (Persero) Tbk
Rp 258
JAKARTA. PT Garuda Indonesia (Persero) Tbk (GIAA) is planning to seek a funding of US$ 900 million for debt refinancing.
According to an Indonesia Stock Exchange (IDX) filing published on Monday (16/12), as of December 31, 2018 the state-owned airline is US$ 1.6 billion in debt, due to mature within a year. In addition, there is also a US$ 77 million debt with a tenor of over a year.
Garuda is currently preparing three fundraising schemes with a maximum transaction value of US$ 900 million, which consist of global sukuk issuance, private placement, and peer-to-peer (P2P) lending.
Proceeds from the sukuk issuance will be used to partly or fully refinance the airline's debt so that the portion of the debt that will mature in a year will not be smaller compared to the other debt that will mature in over a year, the airline's management wrote in the filing.
Furthermore, the filing also details the airline's plan to issue a global sukuk with a maximum value of US$ 750 million. The issuance will take place overseas with a maturity date in 2024.
Meanwhile, the bond private placement will be carried out using the US dollar with a maximum value of US$ 750 million, a maturity date in 2024, and interest payment every three or six months, whereas the peer-to-peer lending scheme will have a maximum value of US$ 500 million, a maturity date in 2024, and interest payment every three months. (AM/MS)