Taxation Omnibus Bill among our priorities, says Sri Mulyani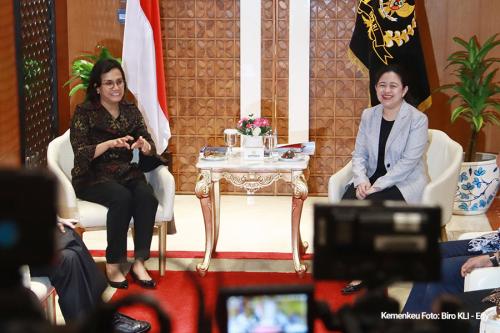 JAKARTA - Finance Minister Sri Mulyani Indrawati has met with the House of Representatives to consult the mechanism of the Taxation Omnibus Bill draft which will be submitted to the House Commission XI.
"The Taxation Omnibus Bill is among our priorities. Further discussion with the House has been scheduled," Ms Indrawati told the press, Thursday (30/1).
Ms Indrawati added that further discussion on the bill will take place as soon as possible due to the influx of feedback and recommendations.
"I have met with Commission XI and there have been recommendations regarding the bill. I believe further discussion will take place very soon," said Ms Indrawati.
On the same occasion, House Speaker Puan Maharani explained that the submission of the Taxation Omnibus Bill draft is still awaiting the issuance of a national legislation programme letter. The result of the programme, which has been authorised by a House plenary meeting, will then be sent to President Joko Widodo.
"After that, the government through the Ministry of Finance and Coordinating Ministry for Economic Affairs will submit the Omnibus Bill draft, which will later be discussed by the House and government," Ms Maharani concluded. (MS)