Bank Mandiri and Traveloka launch Traveloka Mandiri Card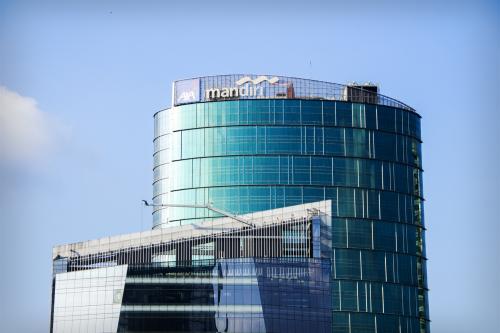 BMRI - PT. Bank Mandiri (Persero) Tbk
Rp 6.675
JAKARTA - PT Bank Mandiri Tbk (BMRI) is collaborating with Traveloka to strengthen business in the tourism segment. Through this collaboration, travelers can take advantage of more benefits to explore various tourist destinations both at home and abroad.
The cooperation in the form of co-branding credit card was inaugurated by Bank Mandiri Consumer & Retail Transaction Director, Hery Gunardi and President of Traveloka Group Operations, Henry Hendrawan, in Bali, Friday (14/2).
Until the end of 2019, the number of Bank Mandiri credit card holders reached 2 million with a financial transaction value of Rp 43 trillion, growing 16% from the previous year. Of this value, transactions used for traveler's needs are estimated at 17%.
Through this co-brand credit card, Traveloka hopes to increase the composition of traveler financing in this business to 20% so as to encourage the growth of Mandiri's credit card business in the range of 10% by the end of 2020.
Meanwhile, Henry Hendrawan, President, Traveloka Group Operations said Traveloka's partnership with Bank Mandiri enabled Traveloka to provide added value for Traveloka Mandiri Card users, with the main objective of making it easier for users to meet their travel and lifestyle needs. (LM)