Government relies on spending acceleration as economic stimulus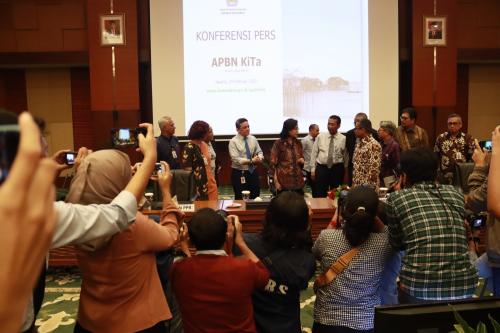 JAKARTA - Ministries, government agencies, and regional governments are urged to fast-track budget spending in early 2020 to stimulate the national economy.
This aims to maintain the momentum of economic growth amid various international challenges, such as the coronavirus disease-2019 (covid-2019) outbreak which has been declared a global emergency by the World Health Organization (WHO).
"The State Budget continues to respond through recalibration in order to carry out counter-cyclical stabilisation to improve equal distribution of allocation," said Finance Minister Sri Mulyani Indrawati at the APBN Kita (Our State Budget) press conference at the Ministry of Finance headquarters, Wednesday (19/2).
"We should facilitate adequate public services and encourage sectors that need special attention. The Job Creation Omnibus Law and various real sector reforms are expected to contribute positive momentum."
Particularly for the tourism sector, Ms Indrawati added, the government will soon finalise the calculation for incentives such as discounts for travellers and travel agents that can bring tourists to Indonesia. In addition, the government is also finalising the Unemployment Card to lower unemployment rate and boost the economy. (MS)