Ministry of Transportation boosts the development of Lagaligo Bua Airport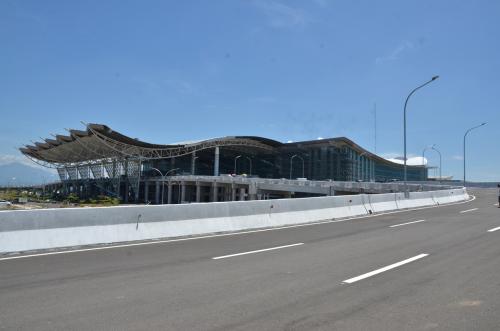 JAKARTA - The Ministry of Transportation continues to spur the development of Lagaligo Bua Airport in Luwu Regency, South Sulawesi by extending the runway to 2,000 meters by 2020. This was conveyed by the Minister of Transportation Budi Karya Sumadi during his working visit reviewing a number of transport infrastructure in Sulawesi, Friday (28/2).
"We want this airport to become a hub in the north of South Sulawesi, so we will extend the runway which was 1,800 m to 2,000 m this year, and become 2,250 in 2021. I thank the Governor for clearing up land with an area of ​​48 hectares. This airport is important because it will become an anchor for 7 other regencies around it," said the Minister of Transportation.
The Ministry of Transportation through the Directorate General of Civil Aviation has budgeted Rp 20.3 billion for the extension and widening of the Runway from 1,880 x 30 Meters to 2,000 x 30 Meters. Meanwhile, in 2021, it is planned that the runway will be extended again to 2,250 meters x 45 meters, the expansion of the apron to 200 x 120 meters and the restructuring of the Airport commercial area.
The Minister of Transportation said, with the extension of the runway it is expected that many airlines with larger planes could enter Bua Airport. (LM)