Ministry of Finance supports fiscal policy to resolve current account deficit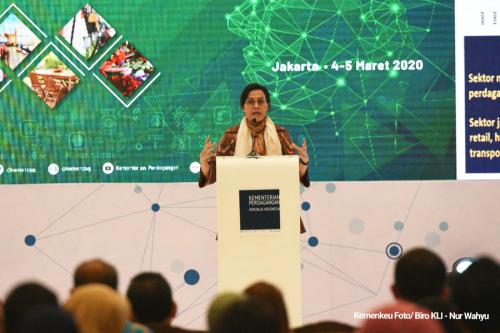 JAKARTA - The government through the Ministry of Finance has prepared a number of measures to resolve the current account deficit (CAD), such as encouraging export through various tax incentives and facilities.
"Once we run fast, our import and export are unable to catch up because there is always an indicator that shows we cannot sustain our performance to balance our foreign exchange reserve needs," said Finance Minister Sri Mulyani Indrawati at the Ministry of Trade Work Meeting at the Borobudur Hotel, Central Jakarta on Thursday (5/3).
"If our current account deficit keeps widening while we're unable to attract capital, our exchange rate will be under pressure."
As a response to global economic uncertainty, said Ms Indrawati, the government is committed to providing fiscal incentives to boost investment and export.
"Our monetary policy has been relaxed, and in turn we are trying to provide injection to the economy through the State Budget but we should not underestimate the trade sector. The Ministry of Trade is very powerful," said the former World Bank Group Managing Director.
"I expect the Ministry of Trade to be the leading ministry at the helm of improving our competitiveness." (MS)