As of February, PTPP new contract earning reaches Rp 3.4 trillion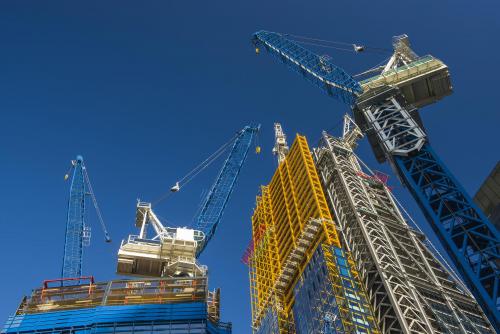 PTPP - PT. Pembangunan Perumahan (Persero) Tbk
Rp 985
JAKARTA - Until February 2020, PT Pembangunan Perumahan Tbk (PTPP) recorded new contract earnings as much as Rp 3.4 trillion. This amount increased by around Rp 1 trillion compared to the new contract earnings in January of Rp 2.46 trillion.
"The new contract earnings until February 2020 reached Rp 3.4 trillion," explained PT PP Finance and Risk Management Director Agus Purbianto as quoted from Bisnis.
For information, PTPP is targeting a new contract this year of Rp 40 trillion. Until the end of the first quarter, the new contract earning target is predicted to reach Rp 6.5 trillion.
In February, PTPP succeeded in securing a contract amounting Rp 205 billion from the Sei Pancang Cross-Country Post (PLBN) in North Kalimantan and the Kendari-Toronipa Phase II Road project in Southeast Sulawesi for Rp 412 billion. In addition, the company also received contributions from subsidiaries that reached Rp 373 billion. (LM)