Anteraja's shipping volume rises 20% in the last two months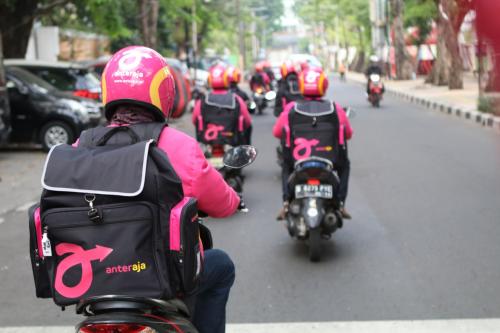 JAKARTA - Anteraja, a technology-based freight forwarder under PT Tri Adi Bersama, has experienced an increase in shipping volume of up to 20% over the past two months.
"This increase was due to the need for courier services affected by the surge in online transactions or e-commerce lately," said Suyanto Tjoeng, CEO of Anteraja.
Since it began operating in March 2019, Anteraja has recorded shipping volume of 100 thousand packages per day with services that were already available for more than 90% in Indonesia at the end of 2019.
Suyanto hopes that the system and technological sophistication owned by Anteraja can support and complement the e-commerce sector in Indonesia which continues to grow rapidly. "With the presence of Anteraja Applications that is more efficient and effective and continues to increase the number of our Satria / couriers to reach 6-7 thousand people this year, it is expected to increase Anteraja's opportunity to reach a bigger market by continuing to add e-commerce platforms and social media platforms who are cooperating with us," he continued.
For information, Anteraja has a different service from its competitors, namely picking up products at the sender or seller's place in a short time, without a minimum number of items. Besides having Next Day (1 day) and Regular (1-3 day) delivery services, recently Anteraja launched Same Day (same day) service for the Jakarta area. (LM)