Textile industry asked to produce PPE as demand skyrockets during Covid-19 pandemic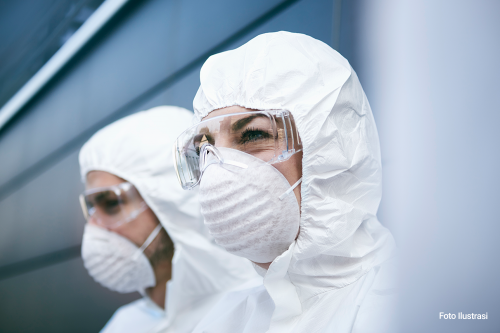 JAKARTA - The Ministry of Industry has asked the Indonesian Textile Industry (API) to encourage personal protective equipment (PPE) production to meet skyrocketing demand amid the coronavirus (Covid-19) pandemic.
"We are urging local textile producers to supply PPE and masks. Right now we need plenty of PPE to respond to the coronavirus outbreak in Indonesia," said Industry Minister Agus Gumiwang Kartasasmita in an official statement, Friday (27/3).
According to Mr Kartasasmita, diversification of textile products is one of the quickest ways to meet domestic PPE demand and keep the textile industry afloat amid weakening demand due to the Covid-19 pandemic.
For the next four months, Mr Kartasasmita estimates that demand for PPE will reach 12 million sets. "Under current conditions, the demand can increase by 100% or even 500%," he said.
"We are in active coordination with the National Disaster Management Agency (BNPB) and the Ministry of Health in order to facilitate the distribution and import of the raw materials required." (MS)