Bayan Resources stops the operations of three subsidiaries due to Covid-19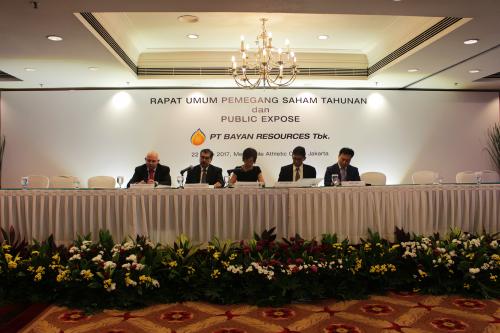 BYAN - PT. Bayan Resources Tbk
Rp 14.400
JAKARTA. PT Bayan Resources Tbk (BYAN) has stopped the operations of its subsidiaries based in East Kalimantan, to prevent the spread of the coronavirus (Covid-19).
Alastair McLeod and Russel Neil, Director of BYAN, said the decision to stop the operations of those subsidiaries is in accordance with the Indonesian government's appeal regarding the handling of Covid-19. The three subsidiaries are PT Bara Tabang (BT), PT Fajar Sakti Prima (FSP), and PT Indonesia Pratama (IP).
"PT IP has informed the decision to its subcontractors," said BYAN's management through information disclosure on the Indonesia Stock Exchange (IDX).
The cessation of operations, said management, had no impact on BYAN's financial condition and business continuity. (KR/AR)