COVID-19: Home Minister Karnavian calls for National Grand Strategy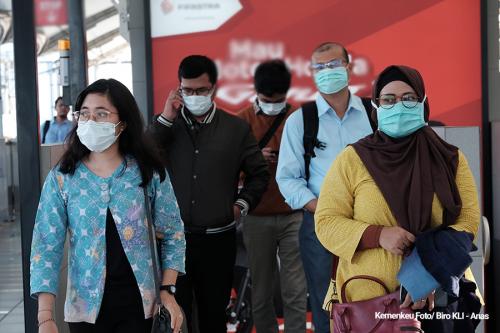 JAKARTA - Indonesia requires a Grand National Strategy in handling the coronavirus (COVID-1) pandemic, said Home Minister Tito Karnavian.
"The COVID-19 pandemic is a national issue that needs to be tackled comprehensively and thoroughly," the former National Police Chief remarked in a video conference with President Joko Widodo, Vice President Ma'ruf Amin, and a number of other cabinet ministers on Monday (6/4).
"The COVID-19 issue can no longer be handled partially, individually, or sectorally. We need a National Grand Strategy to tackle this."
According to Mr Karnavian, the national strategy he is suggesting consists of four primary pillars: preventing the spread of the virus, increasing people's immunity, increasing the capacity of health facilities at national and regional levels, and optimising industrial capacity, particularly regarding health and food security.
As a follow-up to the suggestion, Head of the Ministry of Home Affairs' Information Centre Bahtiar said that Mr Karnavian is due to hold a series of discussions with local governments and other relevant officials including Industry Minister Agus Gumiwang Kartasasmita, Investment Coordinating Board (ICB) Head Bahlil Lahadalia, Agriculture Minister Syahrul Yasin Limpo, Trade Minister Agus Suparmanto, Maritime Affairs and Fishery Minister Edhy Prabowo, Manpower Minister Ida Fauziyah, and State-owned Enterprises Minister Erick Thohir as well as the Indonesian Entrepreneurs' Association (Apindo) and the Indonesian Chamber of Commerce and Industry (Kadin). (MS)