Garuda Indonesia to receive US$1 billion bailout plan from government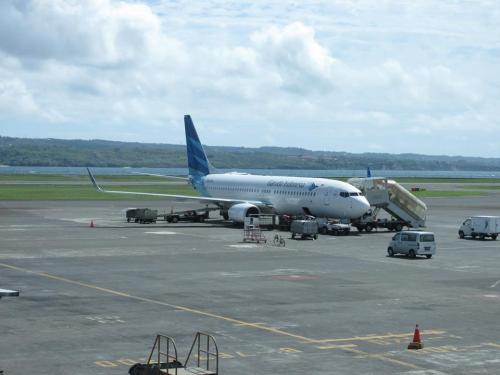 GIAA - PT. Garuda Indonesia (Persero) Tbk
Rp 210
JAKARTA - The Indonesian government is preparing a US$1 billion bailout plan for PT Garuda Indonesia (Persero) Tbk (GIAA) to avoid a debt default as the airline battles to contain the impact of the coronavirus (COVID-19) crisis.
According to Deputy State-owned Enterprises Minister Kartika Wirjoatmodjo, the plan includes a proposal to restructure Garuda's US$500 million sukuk due June 3, 2020 and devise new bridge loans of as much as US$500 million to be used as working capital for three to six months.
As reported by Bloomberg, Garuda will lodge the sukuk proposal to investors on May 18. The proposal, said Mr Wirjoatmodjo, will include an option to extend the sukuk's maturity by three years or a staggered repayment.
"Garuda remains a good company with bright prospects. Its business will remain robust after the outbreak ends," said the former PT Bank Mandiri (Persero) Tbk (BMRI) CEO.
With the COVID-19 pandemic bringing about dark clouds for the aviation industry, the flag carrier has slashed employee salaries and renegotiated aircraft lease agreements. Its US$500 million sukuk has slumped to 42.492 cents from 98.72 cents at the end of January, while its stock price has plunged by 53% throughout the year.
However, as previously reported by IDNFinancials.com, Garuda CEO Irfan Setiaputra has ruled out the possibility of a default on its debt and said the airline was in talks with a number of banks about refinancing. (MS)