Petrosea net profit hikes 36,25% to US$4.21 million in Q1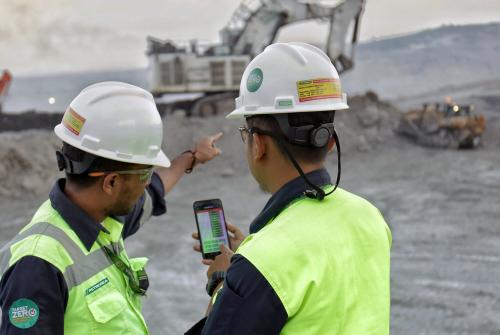 JAKARTA - PT Petrosea Tbk (PTRO) posted a net profit surge of 36.25% year on year (yoy) to US$4.21 million in the first quarter (Q1) of 2020.
However, the company's revenue during the period dropped 10.06% yoy to US$103.57 million. From the amount, 58.16% came from its mining contract business line, 22.4% from engineering and construction, and the remaining 19.39% from the Petrosea Logistics & Supply Services (PLSS) segment.
"All achievements in the first quarter were the result of the implementation of the company's strategic initiatives to transform its operational activities through digitalization and operational excellence that continues to be improved in all business lines and support functions," said PTRO President Director Hanifa Indradjaya in an official statement received by IDNFinancials.com, Wednesday (13/5).
Despite the dynamics of the global coal market due to the coronavirus (COVID-19) crisis, PTRO's total coal production in Q1 rose 6.27% to 7.63 million tonnes. However, its total overburden fell 4.99% to 27.12 million bank cubic metres (BCMs) in the same period. (MS)