Ministry of Industry encourages the development of Brebes industrial estate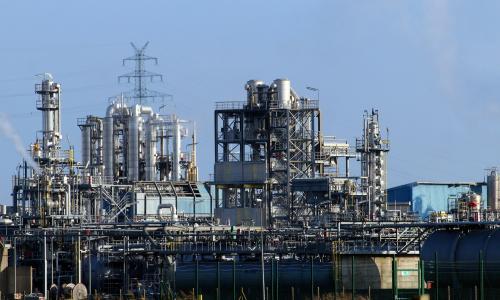 JAKARTA - The Ministry of Industry is encouraging the development of the Brebes industrial estate (KI) as an effort to boost Central Java's development and spur national economic growth. Moreover, KI Brebes would become a relocation area for a number of US companies from China as a result of the US-China trade war.
"This visit is in order to see the readiness of KI Brebes, because we know that there is a huge opportunity in front of us. If we can't use it or catch it, it's a pity. The plan is for the relocation of industrial companies from Japan and the US that will leave China," Industry Minister Agus Gumiwang Kartasasmita said when reviewing KI Brebes on Friday (5/29).
KI Brebes is targeted to be a core industry for the textile industry and textile products, the leather and footwear industry, the food and beverage industry, the furniture industry, and the pharmaceutical and medical device industry.
Furthermore, Agus hopes that the land acquisition for the development of the KI Brebes with a total land area of ​​3,976 hectares can be realized soon. This area covers three sub-districts, namely Bulakamba, Tanjung, and Losari.
Agus also appreciated PT. Kawasan Industri Wijayakusuma as a SOE that was assigned as the developer and manager of KI Brebes. "Currently, the KI Brebes master plan and feasibility study is being prepared. Hopefully this stage can be completed according to the target in July 2020, even amid the current pandemic," he explained. (LM)