Gojek puts protective screens in its Gocar fleet to prevent the spread of COVID-19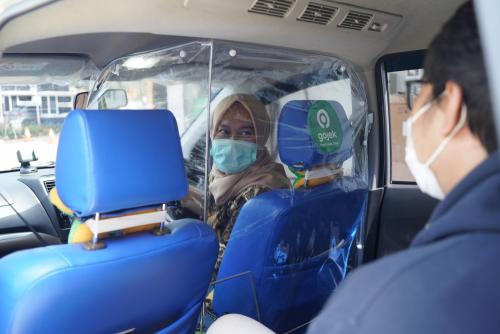 JAKARTA. Gojek has put more than 1,000 protective screens in the cars of its Gocar driver-partners, to prevent the spread of the coronavirus (COVID-19) in the Greater Jakarta and Semarang.
Monita Moerdani, Gojek's Senior Vice President of Transport Marketing, said the installation of the screen is the company's effort to anticipate "New Normal" in Indonesia. "So we can still be relied upon by the people during the New Normal in the midst of the pandemic," Moerdani explained through an official statement.
Previously, Gojek also provided 130 points for body temperature checking and disinfection of its driver-partners' vehicles. The points are spread in 16 major cities.
Meanwhile, Ahmad Yani, Director of Road Transportation at the Ministry of Transportation, said other public transport operators must also improve their operational standards just like Gojek
"I think all operators should have begun to adapt to the situation we face today," Yani said on the same occasion. (KR/AR)