Trisula Textile prepares a CapEx budget to be Rp 8 billion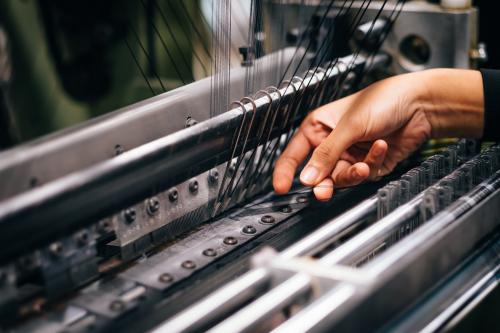 BELL - PT. Trisula Textile Industries Tbk
Rp 151
JAKARTA. PT Trisula Textile Industries Tbk (BELL) will allocate a capital expenditure (CapEx) budget of Rp 8 billion for the rejuvenation of its weaving machines this year.
This was stated by the directors of BELL in a public expose conducted earlier this week. In addition to rejuvenation, the budget will also be used to add new machines that will be used to produce Personal Protective Equipment (PPE).
Previously, BELL was also exploring opportunities to export PPE. So far, the company has approached the buyers of PPE products. "At the moment, there are also two prospective buyers who are communicating to purchase masks," said the board of directors.
However, BELL projects that the impact of COVID-19 will last until the end of the year. Online sales are also predicted to be slow, so the company will focus on selling its products online.
Since March 2020, BELL has reduced the utilization of its production facilities by around 40% to 50%. However, the increase in the selling value of BELL-made textile products helps the company's net profit margin to grow. (KR/AR)