PGAS will sell internet and cable TV along with household gas connections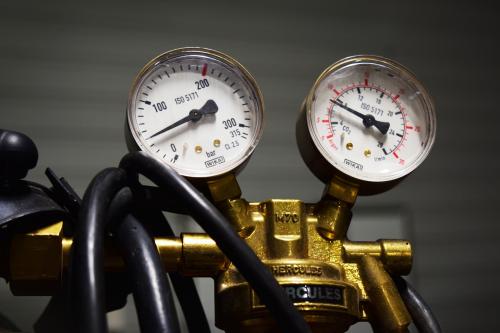 PGAS - PT. Perusahaan Gas Negara (Persero) Tbk
Rp 1.235
JAKARTA. PT Perusahaan Gas Negara (Persero) Tbk (PGAS), also known as PGN, will market internet and cable TV packages along with home gas connections.
Suko Hartono, President Director of PGN, said the package will be sold together with gas connection services for households. Furthermore, the company will expand the existing fiber optic cable network, which is currently managed by its subsidiary, PT PGAS Telekomunikasi Nusantara.
"When installing fiber optic cables, most of the expenses are for excavation, and we have finished the excavation for the gas pipeline," Hartono said in a joint hearing with the House of Representatives (DPR).
So far, the Indonesian government has asked PGN to install new household gas connections for 316 thousand homes. Initially, PGAS got 84% ​​of the expenses for the new connections from the Indonesian government. However, the government cut the budget to 40%, due to the COVID-19 pandemic in Indonesia.
Hartono estimates that the cost of installing a household gas package, internet, and cable TV will reach Rp 300 thousand to Rp 500 thousand. (KR/AR)