DANA teams up with Shipper to launch DANA Delivery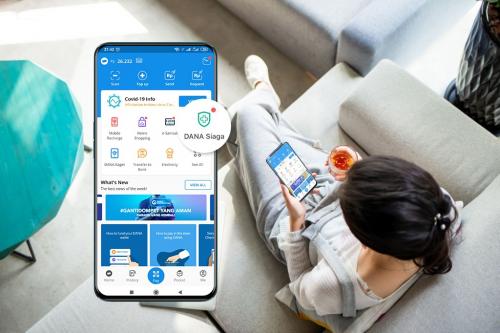 JAKARTA - Indonesia's Digital Wallet, DANA continues its commitment to providing support and making it easier for the community and micro, small and medium enterprises (MSMEs) to adapt to the new conditions of the pandemic. By collaborating with the logistics aggregator Shipper, DANA provides innovative services that will make it easier for the public and MSMEs to deliver goods in a practical and integrated manner through one platform, DANA Delivery.
Vince Iswara, CEO and Co-Founder of DANA said, "As a financial technology company with an open platform, DANA is committed to continuing to develop its ecosystem to provide integrated solutions for its users, both from the wider community and DANA Business partners."
Vince said that the partnership with the Shipper shipping aggregator strengthens DANA's mission to become a delivery hub for logistics companies in providing B2C (business to customer) and C2C (customer to customer) services. With DANA Delivery in the DANA application, users can make delivery orders according to the logistics service provider and type of delivery they choose.
For the initial stage, DANA Delivery service covers the DKI Jakarta area. Service users can choose the type of Instant and Same Day delivery. Transfers via DANA Delivery must comply with certain requirements. [1] For Instant services, DANA users can ship goods with a maximum weight of between 7kg-20kg, depending on the shipping agent chosen.
As for the Same Day service, the maximum weight ranges from 5kg to 7kg, depending on the conditions set by the chosen expedition agent. In the future, the community will have more diverse service options in line with the development of the DANA partnership network. (LM)