FIF issues bonds to raise working capital funds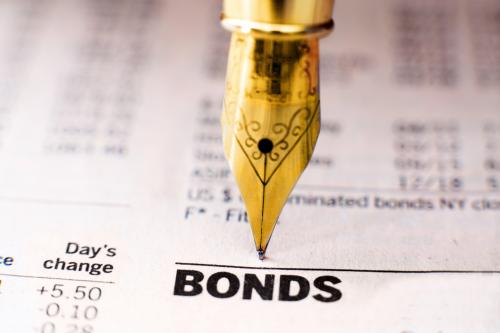 ASII - PT. Astra International Tbk
Rp 6.750
JAKARTA. PT Federal International Finance, a subsidiary of PT Astra international Tbk (ASII), will issue its Shelf Registration Bond IV Phase II/2020 with a principal of Rp1.5 trillion.
FIF's management explained that the bonds were offered in 2 series. Series A has a principal of Rp854.56 billion, a fixed interest rate of 6.25% yearly and a tenor of 370 calendar days. Series B has a principal of Rp645.44 billion, with a fixed interest rate of 7.25% yearly and a tenor of 36 months.
In addition, FIF's management also announced in its disclosure published on the Indonesia Stock Exchange's (IDX) website that all net proceeds from the bonds will be used as working capital, particularly for vehicle ownership loans.
The bonds will be offered from 1-2 October 2020. The bonds, which are rated "idAAA" from Pefindo, are expected to be listed on the IDX on 8 October 2020.
FIF has appointed six companies as underwriters. The six companies are PT BCA Sekuritas, PT DBS Vickers Sekuritas Indonesia, PT CIMB Niaga Sekuritas, PT Indo Premier Sekuritas, PT Mandiri Sekuritas, and PT Trimegah Sekuritas Indonesia Tbk (TRIM). Meanwhile, PT Bank Rakyat Indonesia (Persero) Tbk (BBRI) was appointed as the trustee. (KR/AR)