House approves new Stamp Duty Bill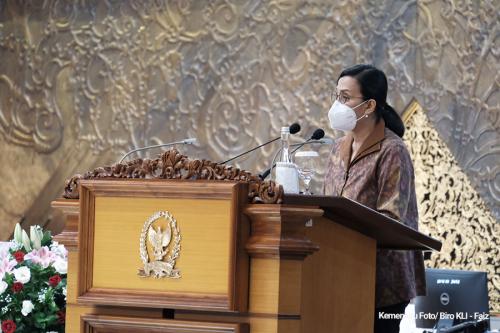 JAKARTA - The House of Representatives has approved the new Stamp Duty Bill at a plenary meeting on Tuesday (29/9).
"The House's approval to establish the Stamp Duty Bill as a replacement to the Stamp Duty Law of 1985 is a proof of the House's support to our effort to increase our national self-sufficiency by optimising state tax revenue, particularly through stamp duty," said Finance Minister Sri Mulyani Indrawati at the meeting as quoted from the Ministry of Finance's website.
According to Ms Indrawati, the approval to the Stamp Duty Bill is necessary because there have been many economic, legal, social, and technological changes in 35 years since the current Stamp Duty Law came into effect.
"This will of course result in a regulation that no longer responds to the increasing challenges of state revenue and current situations and conditions," Ms Indrawati added.
"Thus, the government considers it necessary to replace the current Stamp Duty Law in order to adapt to stamp duty policy by still holding onto the principles of simplicity, efficiency, justice, legal certainty, and expediency." (MS)