Vale and Sumitomo Metal divest their INCO shares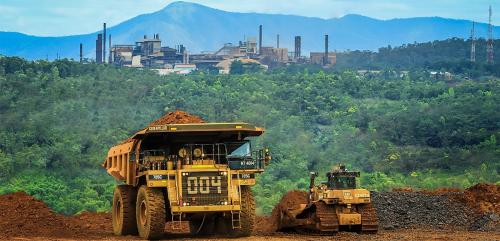 INCO - PT. Vale Indonesia Tbk
Rp 4.720
JAKARTA. Vale Canada Limited (VCL) and Sumitomo Metal Mining Co. Ltd., has completed the sale and transfer of 20% of PT Vale Indonesia Tbk (INCO) shares to PT Indonesia Asahan Aluminum (Persero). The agreement for the transaction was signed in 2014.
Bernardus Irmanto, Chief Financial Officer of Vale, said that with the divestment, INCO can continue its business in Indonesia for a longer time. "Divestment is one of the obligations that must be fulfilled by PT Vale to continue its operations after 2025," said Irmanto in a press release today.
Meanwhile Nico Kanter, CEO and President Director of INCO, said that the divestment is a form of the company's long-term commitment to maintain the sustainability of its business in Indonesia. "We believe that this long-term strategic partnership in managing mineral resources in Indonesia is very valuable for all shareholders and stakeholders," said Kanter on the same occasion.
After the divestment, VCL is still the controlling shareholder of INCO, with a stake of 43.79%. Meanwhile, Sumitomo Metal Mining has 15.03%, followed by Vale Japan Limited (0.14%), Indonesia Asahan Aluminum (20%), and public investors (20.49%). (KR/AR)