Assembly Speaker Soesatyo urges Turkish Grand National Assembly to accelerate IT-CEPA completion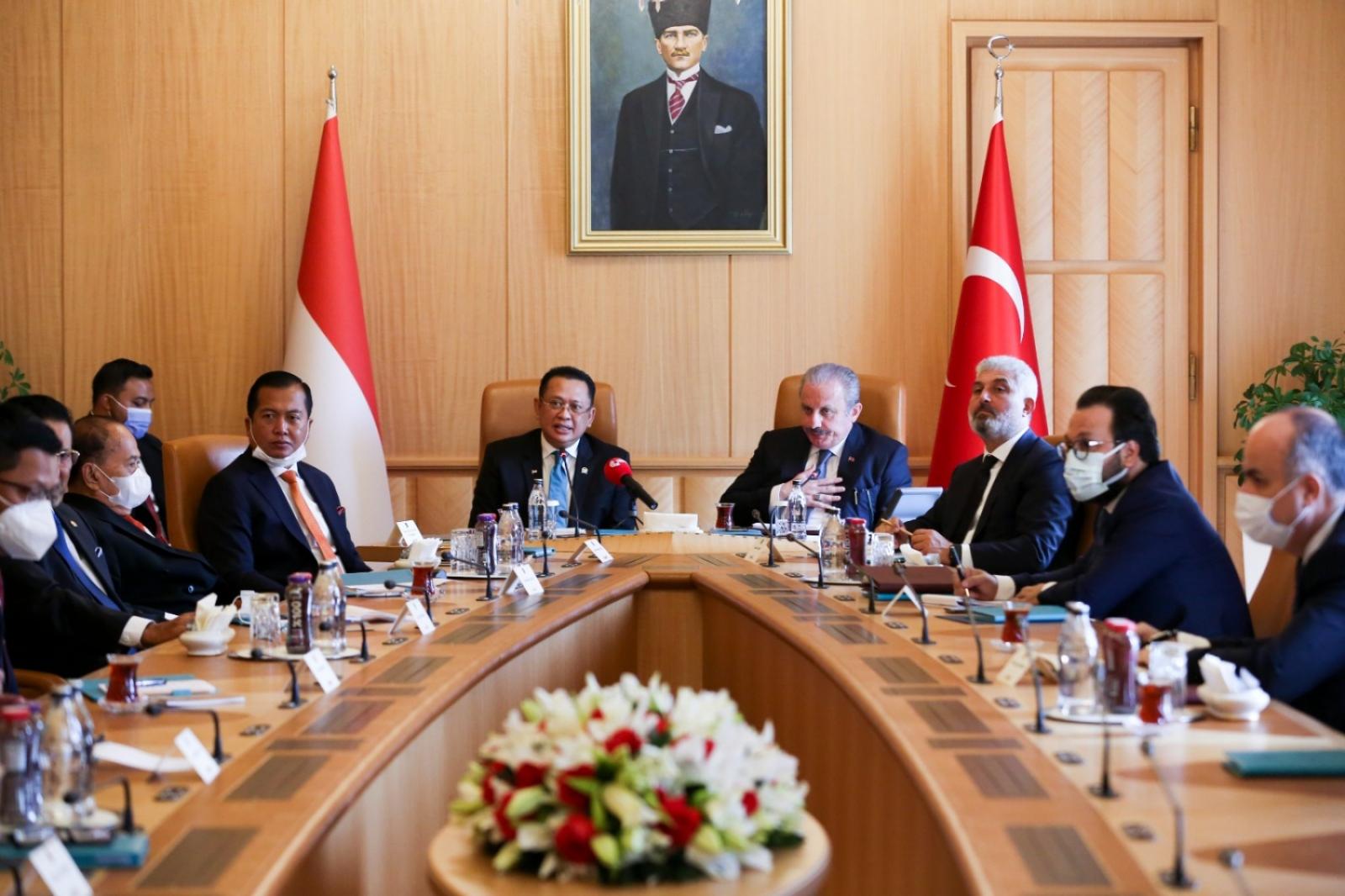 ANKARA - People's Consultative Assembly Speaker Bambang "Bamsoet" Soesatyo has asked the support of Turkish Grand National Assembly Speaker Mustafa Şentop to accelerate the completion of the Indonesia-Turkey Comprehensive Economic Partnership Agreement (IT-CEPA) negotiation.
"The Grand National Assembly plays an important role in completing the IT-CEPA negotiation. Therefore, I ask that Your Excellency help accelerate the negotiation of the agreement," Mr Soesatyo told Mr Şentop during his visit to Ankara, Turkey on Tuesday (3/11).
In response, Mr Şentop said he will ask the relevant commission in the Grand National Assembly to review the status of the agreement and make effort to accelerate the negotiation, which has been going on for four years.
According to Erik Nababan, Trade Attaché at the Embassy of the Republic of Indonesia in Ankara, the bilateral trade value between Indonesia and Turkey in 2019 reached US$1.6 billion with a surplus of over US$800 million for Indonesia, larger than bilateral trades with any other Balkan and Eastern European country.
With the signing of IT-CEPA, he added, there will be a potential increase in short-term surplus by US$600 million.
"Indonesia's primary exports to Turkey are industrial raw materials needed by Turkey to increase its global exports such as palm oil derivatives, rubber, yarn, and automotive component. Thus, an increase in Indonesian exports will strengthen Turkey's local industries," Mr Nababan said in an official statement on the Ministry of Foreign Affairs' website, Thursday (5/11). (MS)