Erajaya Group to open 13 outlets in 9 cities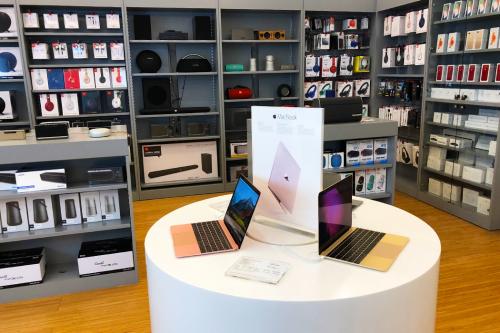 JAKARTA - Erajaya Group will open and inaugurate 13 retail outlets at once in the next two weeks, including: 4 Erafone Megastores, 4 Erafone Stores, 2 Erafone Franchise Stores, 2 Samsung Experience Store by Nasa and 2 Huawei Stores.
The inauguration of these outlets will be broadcast live and simultaneously from the Surabaya, Bojonegoro, Pasuruan, Sidoarjo, Pekan Baru and Palopo through the Zoom meeting platform and Instagram @Erafonestores_jatim on November 27, 2020. In addition, 2 of the Erafone Franchise outlets which will be inaugurated are the first Erafone franchise outlet from Erajaya Group.
"The inauguration of 13 Erajaya Group retail outlets in 9 cities is a celebration of our group's optimism in developing the retail business. Even though business and economic conditions are viewed by many as very challenging conditions, we do not stop innovating and expanding. We believe by providing and giving the best experience to customers at all touchpoints, we will become top of mind and the top choice for customers who need gadgets and their ecosystem," said Joy Wahjudi, Deputy President Director of Erajaya Group.
Below is list of the new outlet names that will be inaugurated:
1 Erafone Panam - Pekanbaru, Riau 27 November
2 Erafone Megastore - Pasuruan, East Java 27 November
3 Erafone Megastore Youth - Bojonegoro, East Java 27 November
4 Erafone - Pakuwon City Mall 2, Surabaya 27 November
5 Erafone - Palopo, Makassar 27 November
6 Erafone Gajahmada - Sidoarjo, East Java 27 November
7 Samsung Experience Store - Galaxy Mall, Surabaya 27 November
8 Samsung Experience Store - Pakuwon City Mall 2, Surabaya 27 November
9 Huawei Store - Kota Kasablanka, Jakarta 28 November
10 Huawei Store - Mall Kelapa Gading, Jakarta 28 November
11 Erafone Franchise - Taman Surya, Jakarta 4 December
12 Erafone Franchise - Ciomas, Bogor 4 December
13 Erafone - Langsa, Aceh 11 December (LM)