Gas price incentives encourage utilization of flat glass industry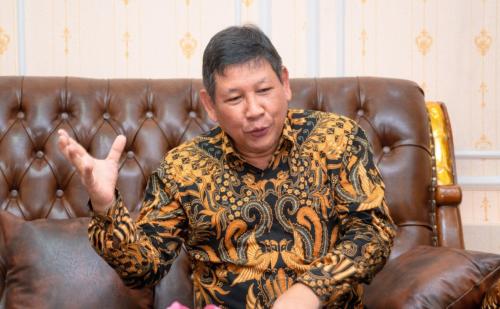 JAKARTA - The policy of lowering gas prices for the manufacturing sector had a positive impact on the increased utilization of flat glass industry production by up to 67.5 percent at the end of the second semester of 2020. In the previous semester, utilization had dropped by 43.25 percent due to the Covid-19 pandemic.
"To maintain the competitiveness of the national flat and safety glass industry, import controls are also needed which are expected to increase its utilization," said Director General of the Chemical, Pharmaceutical and Textile Industry (IKFT) of the Ministry of Industry, Muhammad Khayam in Jakarta, Wednesday (27/1).
The Director General of IKFT explained that the implementation of import control will be carried out, among other things, through the control policy of the glass import trade system and restrictions on ports of entry (loading) in the Dumai and Bitung areas. Apart from that, enforcement and tightening of mandatory SNI supervision.
Khayam said, the potential for the national flat glass industry is currently supported by three companies with a total production capacity of 1.3 million tons per year in 2020. The results of this flat glass production are to meet the needs of a number of downstream sectors, including safety glass products for the motorized vehicle industry. (90%), safety glass for buildings (70%), and the glass mirror industry includes interior and cosmetics, insulating glass units and others (10%). (LM)