Pupuk Indonesia to issue IDR 2.75 trillion bonds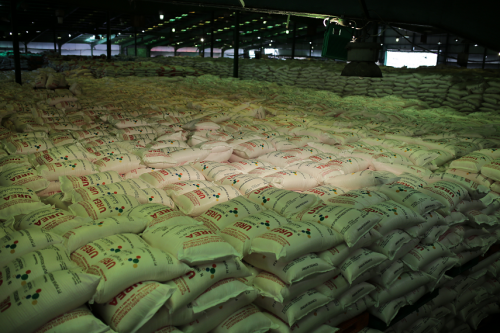 JAKARTA - PT Pupuk Indonesia Holding Company (Persero) (PIHC) will offer Shelf Registration Bonds II Phase II 2021 with a principal of IDR 2.75 trillion, consisting of three series on March 4-5, 2021. Regarding this plan, PIHC has received a Triple A rating (AAA idn) from PT Fitch Ratings Indonesia.
From the brief prospectus quoted on Tuesday (23/2), the company offered Series A worth IDR 350 billion with an interest of 5.60% per year for a three-year period, Series B is offered at IDR 1.60 trillion and interest of 6.20% per year with a period of five years, and Series C amounting to IDR 800 billion with an interest rate of 7.20% per year for a period of seven years.
The proceeds from the Bond offering will be used as much as IDR 2.51 trillion as a loan to its subsidiary, PT Petrokimia Gresik and as much as IDR 240 billion will be loaned to PT Pupuk Indonesia Logistik. Two PIHC subsidiaries who receive the loan will use it to pay off working capital loans to banks.
The underwriters appointed for this corporate action include, among others, PT BCA Sekuritas, PT BNI Sekuritas, PT BRI Danareksa Sekuritas, and PT Mandiri Sekuritas. The appointed trustee is PT Bank Mega Tbk (MEGA). (LK/LM)