Digital transaction becomes BRI main drive for 8% fee base income growth target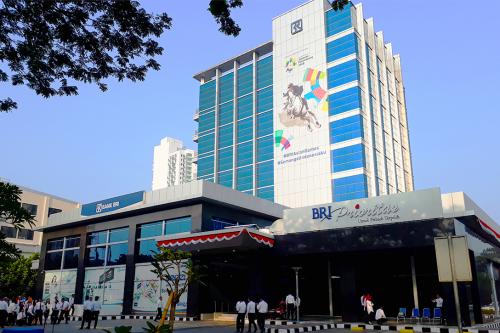 BBRI - PT. Bank Rakyat Indonesia (Persero) Tbk
Rp 4.130
JAKARTA. Digital transactions will be the foundation of PT Bank Rakyat Indonesia (Persero) Tbk. in increasing the growth of fee based income by 8% this year.
BRI Corporate Secretary Aestika Oryza Gunarto said the pandemic had changed the pattern of public transactions to digital transactions. So BRI Bank's commission-based income last year reached IDR 15.2 trillion, with the largest portion coming from e-channel transactions. This fee-based income increased 6.2% from IDR 14.3 trillion in 2019.
Based on last year's performance, Bank BRI projects that digital banking transactions will continue to grow with the support of changes in public transaction patterns, such as an increase in cashless and online transactions, and technological developments. "For 2021, we are targeting fee income growth of 8 percent year on year," said Aestika, as quoted by Bisnis.
Aestika also explained BRI's strategy to achieve this target by improving e-banking performance, namely through the development of BRIAPI as a gateway for digital cooperation. BRI has also developed Digital Savings, Digital Loans and the BRIMO application to make it easier for the public to enjoy BRI banking services.
Over the past year, BRIMO's transaction growth was 660% or more than 765 million transactions, internet banking grew 132% or more 2.7 million transactions, and Brilink agent transactions increased by 39.6% or 728 million transactions. (AM/LM)