Moody's rates BSDE's global bond Ba3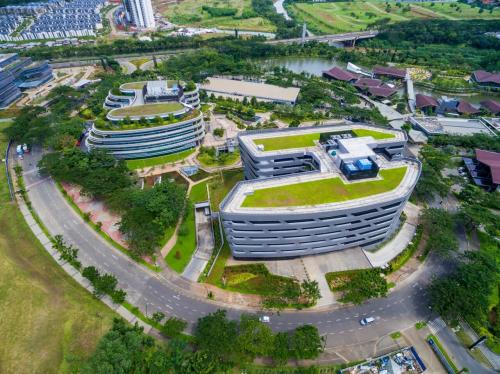 JAKARTA. Moody's Investors Services, the Singapore-based credit rating agency, grants the rating of "Ba3" with an outlook of "Stable" to the global bond issued by Global Prime Pte. Ltd., the subsidiary of PT Bumi Serpong Damai Tbk (BSDE).
According to Jacintha Poh, the VP Senior Credit Officer of Moody's, this rating is given after considering BSDE's position as the largest property company in Indonesia. "The company also shows an impressive marketing sales record despite many challenges faced within the property industry," Poh explains in the official statement received by idnfinancials.com
Moody's noticed that BSDE managed to score marketing sales of up to IDR 1.5 trillion in Q1 2021. This number has not even yet included other marketing sales from other projects handled by BSDE along with other companies.
Additionally, Moody's saw BSDE's decent level of liquidity. It is demonstrated through the company's cash and cash equivalents in Q1 2021 that reached IDR 12.5 trillion.
Business activities wise, BSDE would keep increasing sales in the existing and upcoming cluster housing projects. Several recently sold residential clusters include Aether, Vanya Park, and Azura Starlight. Meanwhile, the new project to be marketed this year is the residential cluster, Lumihous.
"The reserved projects and land banks we currently own would guarantee the project continuity in the future years coming," Hermawan Wijaya, the Director of BSDE, claims. (KR/ZH)