SBA Textile to launch a rights issue of 3.57 billion shares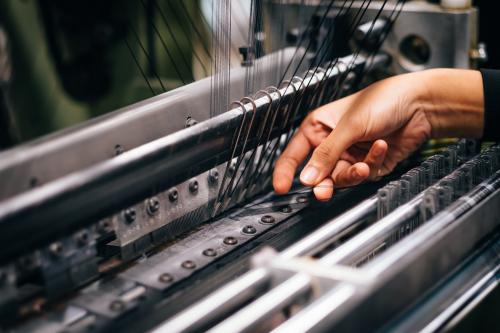 SBAT - PT. Sejahtera Bintang Abadi Textile Tbk
Rp 50
JAKARTA. PT Sejahtera Bintang Abadi Textile Tbk (SBAT) or SBA Textile plans to offer a maximum of 3.57 billion new shares with the preemptive rights or a rights issue.
Jefri Junaidi, the President Director of SBA Textile, explains that the number of new shares to be issued equals 62.42% of the company's issued and paid-up capital. Then, for every party owning five old shares, they would be given the right to obtain seven new shares.
Before proceeding with this rights issue plan, the management needs to obtain approval during the Extraordinary General Shareholders Meeting. This meeting is scheduled for July 26, 2021.
In the information disclosure in Indonesia Stock Exchange (IDX), SBA Textile reveals that the entire funds gathered from the rights issue would be used to purchase new machines. Additionally, the company would also allocate a portion of the funds to the company's working capital.
The machine to be bought by SBA Textile originates from Panca Sakti International Private Limited. The current offering price for these machines is USD 8.28 million, equivalent to IDR 117.77 billion. (KR/ZH)