Astra car sales hit 72,720 units in June 2021, growing 32.66%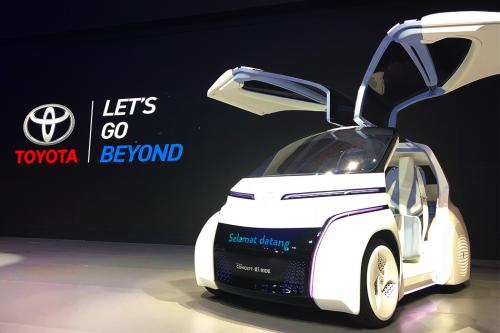 ASII - PT. Astra International Tbk
Rp 6.650
JAKARTA. The car sales of PT Astra International Tbk (ASII) have recovered in June 2021, scoring 72.720 units in sales and a 32.66% growth month-on-month (MoM).
Toyota still dominates the car sales in June 2021 with 23,387 units. Daihatsu follows behind with 15,481 units, Isuzu 2,017 units, Ud Trucks 14 units, and Peugeot 11 units.
According to Boy Kelana Soebroto, Head of Corporate Communications of ASII, the noticeable increment in the wholesale level is a result of the added supply to the car dealers. "We hope that the extension of the luxury tax relaxation policy until the end of this year could become the catalyst in the car sales, thus promoting national economic recovery," Soebroto tells idnfinancials.com.
Out of all the cars sold by ASII in June 2021, 7,144 units are Low-Cost Green Car (LCGC). Thus, it brings ASII's market share in the LCGC category to remain stable at 70%. Meanwhile, its market share in the domestic car sales is at 56%, increasing from 52% last month.
Throughout the first half of 2021, ASII's total car sales reach 393,369 units. Its market share in domestic car sales hits 53%, while for the LGCG category, it is positioned at 73%. (KR/ZH)