Performance stagnates, Catur Sentosa Adiprana insists on distributing dividend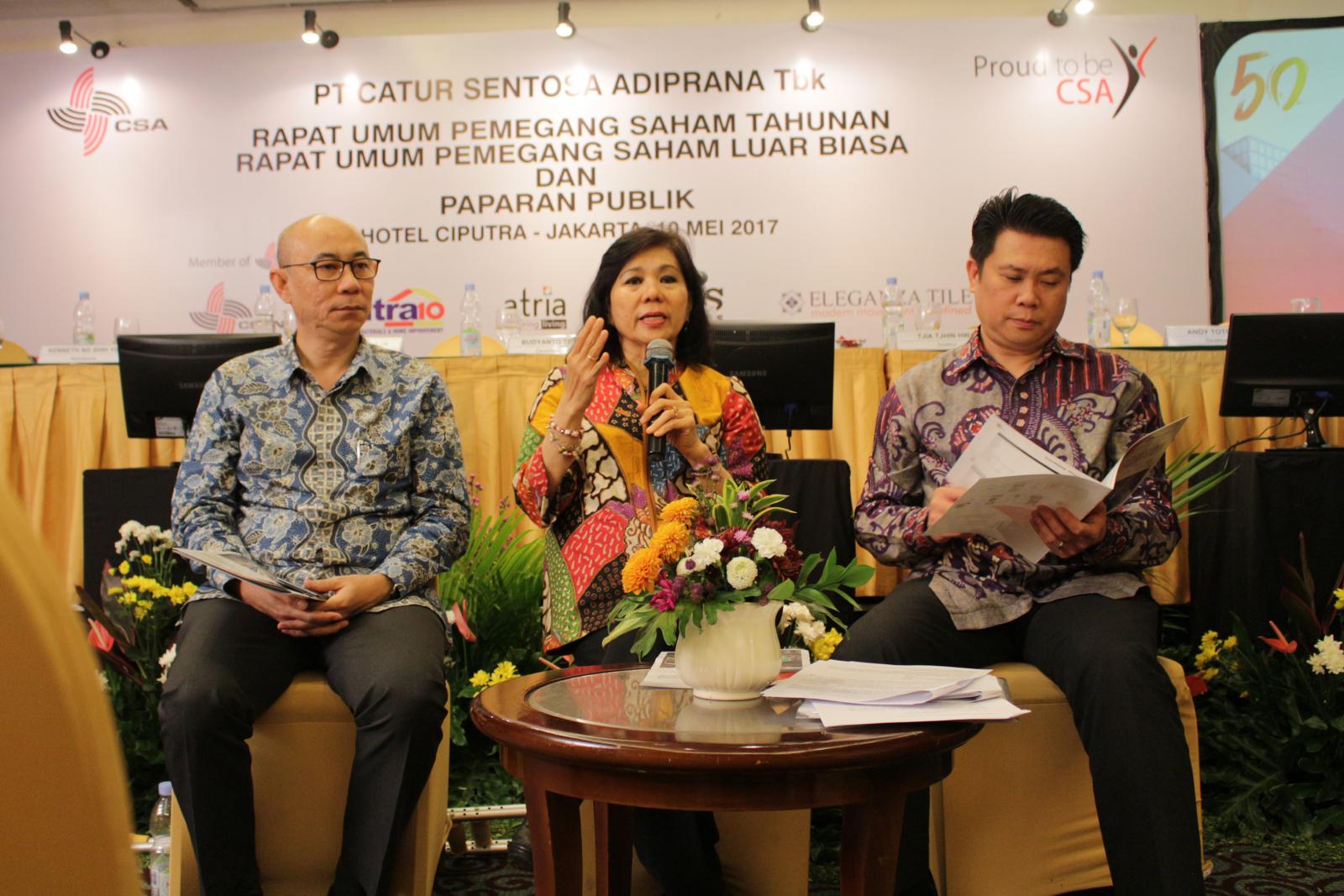 CSAP - PT. Catur Sentosa Adiprana Tbk
Rp 650
JAKARTA. PT Catur Sentosa Adiprana Tbk (CSAP) would disburse the cash dividend of IDR 4 per share or IDR 17.83 billion in total. This amount would come from the net profit gained in the fiscal year 2020.
This plan goes accordingly with the decision made in the General Shareholder Meeting of CSAP held last week. In the said meeting, the shareholders agreed to take 29.49% out of the net profit in 2020 as the cash dividend.
Based on idnfinancials.com data, CSAP managed to secure IDR 60.48 billion by the end of 2020. However, the said gain is 0.59% lower than the number reported in the same period last year.
The management had decided that the cum dividend date in the regular and negotiation market would fall on August 27, 2021, followed by the cash market on August 30, 2021. Then, the payment would be disbursed on September 22, 2021.
As of March 31, 2021, PT Buanatata owns 32.01% of CSAP's shares. SCC Retail Holding Co Ltd possesses another 30.76%, NT Asian Discovery Master FD 13.18%, Albizia Asean Opportunities Fund 10%, Budyanto Totong 5.78%, and public investors 8.27%. (KR/ZH)