Biofarma produces Covid-19 diagnostic tools with gargle method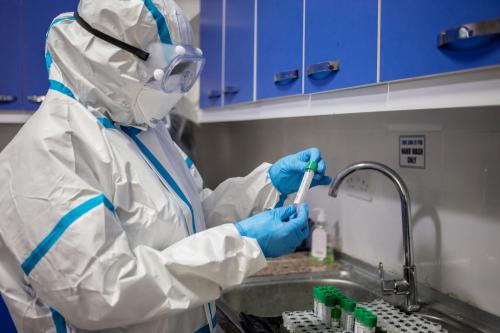 BANDUNG - PT. Biofarma produces COVID-19 diagnostic tool using the gargle method. The tool is called BioSaliva which is claimed to be comfortable when used.
The RT Polymerase Chain Reaction (PCR) test kit has a sensitivity of up to 95% so it can be used as an alternative to using a PCR Kit. BioSaliva has also received a distribution permit from the Ministry of Health on April 1, 2021 with the RI Ministry of Health Number AKD 10302120673
This virus carrier media serves to detect Sars-CoV2 RNA that causes COVID-19 using the RT PCR method using gargled saliva samples. The shelf life of BioSaliva can reach 2 years. Saliva samples can also be stable at room temperature for up to 30 days, at -20°C, and at -80°C.
Marketing Director. Bio Farma, dr. Sri Harsi Teteki, said Biofarma continues to contribute to the independent process in terms of COVID-19 diagnosis.
"As we know, many products are still imported, so that the research we are doing (through BioSaliva) hopefully can be an option from the Ministry of Health for future regulation of domestic products," he said in a direct meeting between Biofarma and the Ministry of Health at the Biofarma building, Bandung, Thursday (2/9). (LM)