Bank DBS Indonesia and Kredivo increase joint financing limit to IDR1 trillion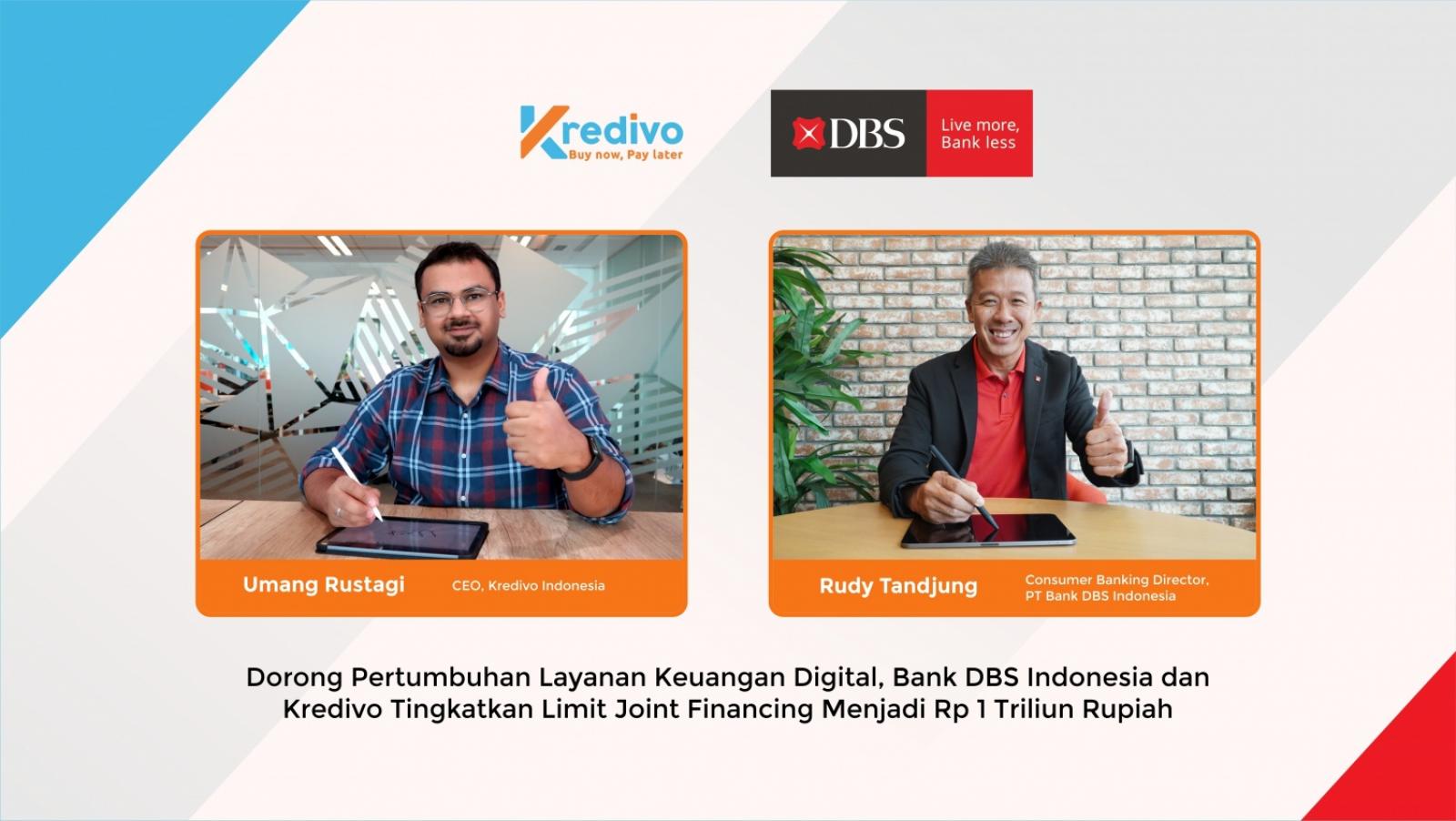 JAKARTA - Today, Bank DBS Indonesia (DBS Indonesia) announced a joint financing of Rp1 trillion to be channeled to customers of Kredivo, a leading digital credit (fintech) company in Indonesia.
This collaboration is a form of commitment from DBS Indonesia to adopt open banking by synergizing with payment system service providers, fintech, or other digital industry players. On the other hand, this collaboration is also a form of Kredivo's commitment to expand credit access and improve services, in order to meet the target of being able to serve tens of millions of users in the next few years.
Rudy Tandjung, Consumer Banking Director, PT Bank DBS Indonesia said, "Since the joint financing collaboration between Kredivo and DBS Indonesia started in September 2020, we have always been committed to continuing to provide the best and innovative services to meet the growing needs of customers, especially in the distribution of financing loans to the Indonesian people. With the expansion of the limit of the cooperation scheme from IDR500 billion to IDR1 trillion, we hope to be able to reach wider society and increase financial inclusion."
The collaboration between DBS Indonesia and Kredivo can be a financing solution to meet funding needs for customers, with easy, fast, and affordable credit facilities, especially for the emerging affluent segment of society. By combining the expertise of banks and fintech, this collaboration is a way for both parties to provide innovative and more efficient financial products and services, and can help customers realize their dreams and better financial planning in the future.
DBS Indonesia sees Kredivo as the pioneer of Buy Now Pay Later in Indonesia, which has a good track record, and has rapid business growth in Indonesia. Besides being supported by strong business performance over the last 12 months, FinAccel, Kredivo's parent company, plans to go public in the United States (US) market through a special purpose acquisition company (SPAC) with Victory Park Capital (VPC). (LM)