Bluebird and Toyota synergize to present an environmentally friendly taxi fleet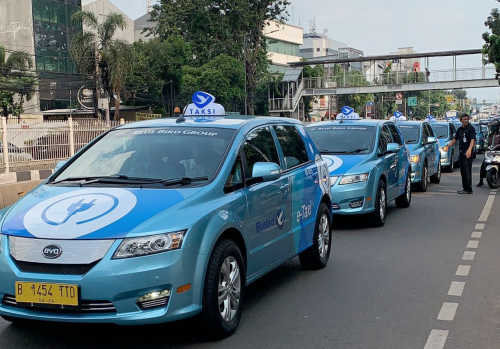 JAKARTA - PT Blue Bird Tbk as a leading land transportation service provider continues its commitment to presenting a fleet of environmentally friendly technology. Coinciding with the Gaikindo Indonesia International Auto Show (GIIAS) event, Bluebird announced a collaboration with Toyota Astra Motor to inaugurate the Toyota Prius PHEV as the newest Bluebird fleet.
Through this collaboration, Bluebird and Toyota work together to bring environmentally friendly vehicles closer to the community. Since 1990, PT Blue Bird Tbk has started a roadmap for implementing environmentally friendly vehicles through gas-fueled fleets. In 2019, this commitment continued through the launch of the BYD e6 and Tesla Model X fleets for the E-Bluebird and E-Silverbird fleets.
The President Director of PT Blue Bird Tbk, Sigit Djokosoetono, expressed his appreciation to Toyota for this collaboration. "We are proud to announce our collaboration with Toyota to deliver environmentally friendly vehicles. This is in line with the commitment of the two companies to provide safe and comfortable mobility for users and the environment."
To note, the Prius Plug-in Hybrid Electric Vehicle (PHEV) fleet works with a combination of battery and fuel technology. Thanks to this combination, bringing this fleet to be more efficient and emit less emissions. (LM)