Mitratel scored IDR 18.79 trillion in its IPO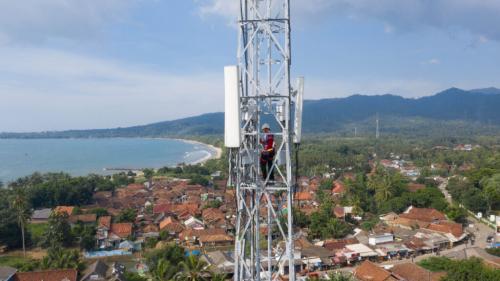 MTEL - PT. Dayamitra Telekomunikasi Tbk
Rp 785
JAKARTA – PT Dayamitra Telekomunikasi (Mitratel) Tbk (MTEL) raised fresh funds of IDR 18.79 trillion through its initial public offering of 23,493,524,800 shares last week (16-18/11).
In the initial stock recording on Indonesia Stock Exchange (IDX) this morning (22/11), Theodorus Ardi Hartoko, President Director of Mitratel, claimed that the IPO proceeds would be utilised to develop the competency and capability of Mitratel to become the professionally advanced and transparent company. "Mitratel would solidify its position as the solid and independent telecommunication tower provider," he added.
The allocation of the proceeds consists of 40% for the organic capital expenditure (CapEx) budget, 50% for the inorganic CapEx budget, and 10% for MTEL's working capital.
Based on the previously published prospectus, MTEL initially offered 22,920,512,000 shares for IDR 800 each. The targeted funds were set to IDR 18.33 trillion. In the end, the total recorded shares amounted to 83,515,452,844 shares, comprising 60,021,928,044 shares of the founders and 23,493,524,800 shares of public investors.
MTEL appointed PT BRI Danareksa Sekuritas, HSBC, JP Morgan, PT Mandiri Sekuritas, and Morgan Stanley as joint book-runners and joint global coordinators. Additionally, BRI Danareksa Sekuritas and Mandiri Sekuritas also act as joint lead managing underwriters and domestic underwriters. (LK/ZH)