Ministry of Industry targets industry's contribution to reach 18 percent this year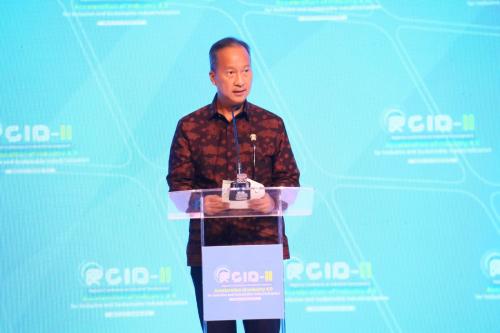 JAKARTA - The Ministry of Industry is optimistic that the growth of the non-oil and gas manufacturing sector will approach or reach the target of 4% by the end of 2021. This positive performance cannot be separated from the hard work of all parties in efforts to control the Covid-19 pandemic in Indonesia.
"Throughout 2021, we are targeting the contribution of the non-oil and gas processing industry to 18 percent and the export contribution from industrial products to 75 percent," said Industry Minister Agus Gumiwang Kartasasmita at the 2022 Economic Outlook event with the theme "Encouraging Downstreaming and Export-Oriented Industry, Tuesday (23 /11).
The Minister of Industry believes, as the national economy recovers, the performance of the manufacturing industry sector is also projected to increase in 2022. "There are several key indicators of the industrial sector in the third quarter of 2021 which show quite significant progress," he said.
The bright indicators include the growth of the industrial sector which was recorded at 4.12% or higher than the national economic growth which reached 3.51%. The next indicator, the contribution of the non-oil and gas manufacturing sector to the national GDP reached 17.33% or higher than other economic sectors.
The Minister of Industry also stated that the export contribution from the manufacturing industry sector in 2020 increased by USD131.1 billion, even though in the midst of the Covid-19 pandemic. "The value of this manufacturing export represents 80.3% of national exports in 2020. Meanwhile, in January-October 2021, the export contribution of the industrial sector was recorded at 77.16% or worth USD143.76 billion of the total national export of USD186.31 billion," he said. (LM)